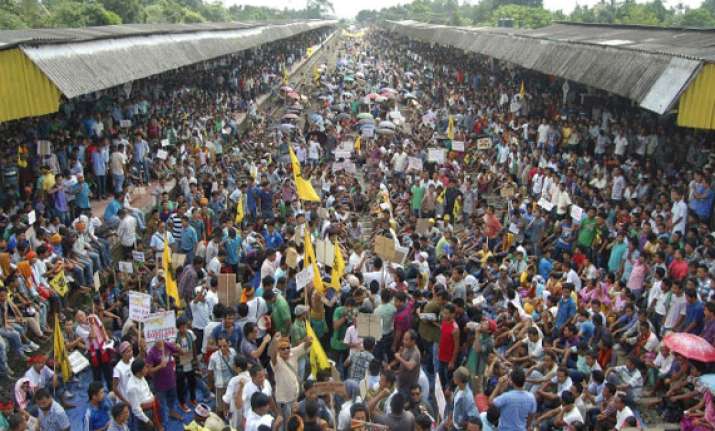 New Delhi: The Centre is considering the option of setting up an expert committee to look into the viability of creating a separate Bodoland state.
Home Minister Sushilkumar Shinde will meet leaders of All Bodo Students' Union and associate outfits on February 27, sources said..
There are intelligence reports that Bodo organisations may intensify their stir after the creating of Telangana state.
On Friday, a delegation of All Bodo Students Union held first round of talks with Home Ministry officials where they demanded that the talks be upgraded to the level of Home Minister.
The Chairman of Bodo National Council and Bodo People's Front Hagrama Mohilary said that the Centre and Assam governments have agreed to et up a one-man committee to explore the possibility of creation of a separate state.