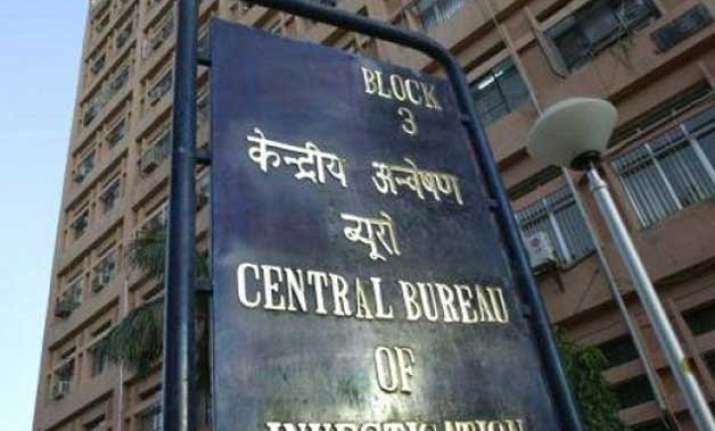 New Delhi: The Central Bureau of Investigation (CBI) today conducted raids at six places in Delhi on Thursday afternoon in the corporate espionage case to investigate the alleged sale of information by government officials.  The raids were carried out at various ministries and offices of private firms located in the National Capital.
The CBI has reportedly detained three people and has recovered Rs 60 lakh from the residence of a chartered accountant in Delhi. More arrests are expected. Apart from cash the agency has also recovered several documents.
The investigative agency had information about the leakage of classified documents from several ministries.
The probe by CBI is separate from the investigation being conducted by Delhi Police in the case.
On February 20, Delhi Police had arrested the five corporate executives from top energy firms and alleged that they used to procure documents from other accused Lalta Prasad and Rakesh, and they used to pay them.
These documents were then supplied to the companies by these officials to benefit the firm, the police had said.
Five days later, Virender Kumar, a Defence Ministry staff member, was arrested for allegedly stealing an identity card of an auditor at Indian Defence Accounts Service and providing the same to one of the accused, Lalta Prasad, in the case.
Delhi Police on Thursday told a court that documents recovered from the arrested persons in the case was being analysed to unearth a "deep rooted nexus" involving several persons who were "trespassing" in offices of the Ministry of Petroleum and Natural Gas.
The investigators made the submission while opposing the bail plea of the three corporate executives -- Shailesh Saxena from RIL, Vinay Kumar from Essar and Subhash Chandra from Jubilant Energy.