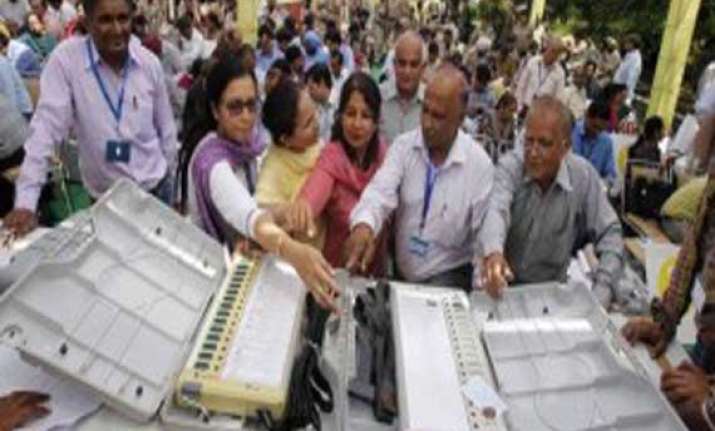 New Delhi:
Campaigning ended Monday for the April 30 Lok Sabha polls in seven states and two union territories where nearly 139 million voters will decide the electoral fate of over 1,200 candidates who are in the fray for 89 Lok Sabha seats.
This is the eighth round of the staggered 10-phase general election that began April 7 and ends May 12. The votes will be counted May 16.
Simultaneous assembly polls are scheduled to be held for 119 seats in the Telangana region of Andhra Pradesh. Besides, by-polls are being held in Bihar (one), Gujarat (seven), Uttar Pradesh (two) and one in West Bengal.
Balloting will take place Wednesday for 17 Lok Sabha seats in Andhra Pradesh, seven in Bihar, 26 in Gujarat, one in Jammu and Kashmir, 13 in Punjab, 14 in Uttar Pradesh, 9 in West Bengal, and one each in the union territories of Dadra and Nagar Haveli as well as Daman and Diu.
Electors in Gujarat and Punjab will be voting for the Lok Sabha seats from the respective states in a single-phase poll.
The eligible voters will cast their ballot at 152,673 polling booths across the 89 parliamentary constituencies where polling will begin at 7 a.m.