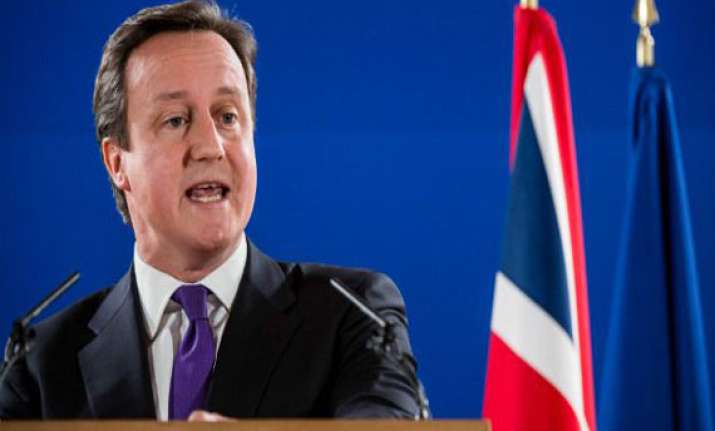 New Delhi, Feb 18:  Britain is still likely to push for the Eurofighter Typhoon during Prime Minister David Cameron's India visit, less than a week after French President Francois Hollande left New Delhi without any announcement over the fate of the $10 billion contract for Rafale fighter jets.
"The issue of Eurofighter Typhoon jets may come up... But I don't think it will be top on the agenda," a British diplomatic source told IANS Sunday.
Cameron arrives in New Delhi Monday on a three-day visit, heading the "biggest ever" trade delegation.
The Eurofighter Typhoon lost out to Rafale, manufactured by France's Dassault Aviation, in the contract for 126 medium multi-role combat aircraft (MMRCA) for the Indian Air Force. The Typhoon is manufactured by a consortium of which Britain's BAE Systems is a part.
The finer points of India's deal for Rafale with France are still under negotiation and both countries have said the "discussions are progressing well" after Hollande's meeting with Indian Prime Minister Manmohan Singh Feb 14.
Britain had voiced its disappointment after India last year announced it had chosen the Rafale, nudging out the Typhoon. Cameron told the British parliament last February that he would do everything to persuade India to go for the Typhoon.
With India set to raise with Britain the issue of the AgustaWestland VVIP choppers following bribery issues, the sources said that Britain has "very low tolerance for bribery and corruption" and assured it will work with India and Italy on the issue.