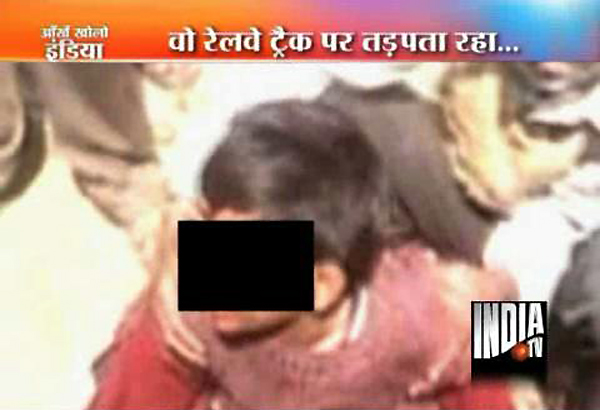 Jabalpur, MP, Feb 16: Fourteen-year-old boy Shailendra could have been saved, had an ambulance responded in time.

The boy was run over by the Satpura Express on Wednesday.

As the boy lay bleeding with two of his legs severed and one of his arms crushed, local residents who had gathered  rang up 108 to call the ambulance, but there was no sign of the ambulance.

Shailendra was shrieking with pain. The people who had gathered there wanted to help him, but didn't know how.

Police arrived after some time, but said, the matter was related to Government Railway Police.

The local residents somehow put Shailendra and his severed pieces of body in an auto  and took him to the hospital, but he succumbed to excessive bleeding.

Shailendra was deboarding from the Balaghat-bound Satpura Express, when he slipped and fell, and the train's wheels crushed his legs and arm.

For nearly one hour, the boy lay bleeding, screaming for help.  A lady who came to the spot covered his severed legs with a cloth, but this did not stop bleeding.

Police is blaming the local hospital for not sending the ambulance in time.