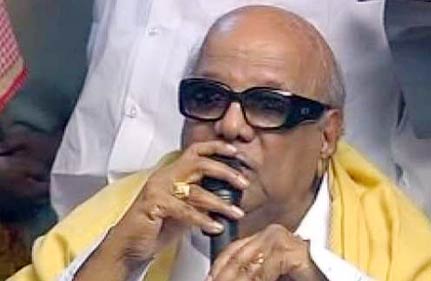 Chennai, Nov 16: Tamil Nadu Chief Minister M Karunanidhi today said the Comptroller and Auditor General of India should be "fair and unbiased" in its criticism.
On a day the CAG report on 2G spectrum allocation that indicted former Telecom Minister A Raja was made public, he said the top auditor's power to criticise came with "equally big responsibility".
In his address at the 150th year celebrations of the CAG here, read out in absentia by his son and Deputy Chief Minister M K Stalin, Karunanidhi said audit would be more useful if it also evaluated the "outputs and outcomes".
The CAG played the role of a "vigilant and unrelenting critic" to ensure that the benefits of various Government schemes reached the intended public, he said but insisted that the department should be fair and unbiased in its criticism.
"The criticism needs to be always fair and unbiased. It should be based only on meticulous groundwork... You have this valuable gift of power to criticise and such unfettered power comes with equally big responsibility. It is your bounden duty to ensure that this task is carried out in the best possible manner and in public interest alone," he said.
The Audit Department was rarely heard in public and this anonymity coupled with its professional approach added to the credibility of the institution, Karunanidhi added.  PTI