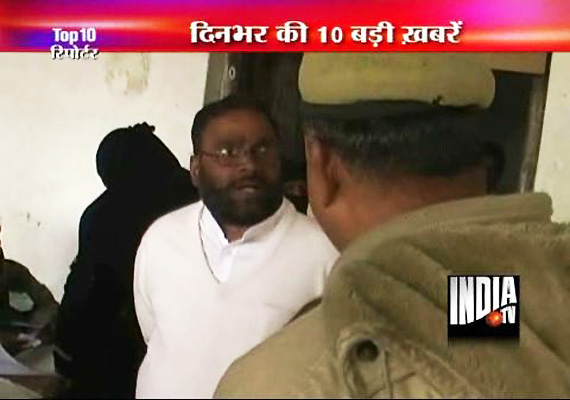 Kushinagar, Feb 11: Uttar Pradesh BSP president Swami Prasad Maurya was today involved in a tiff with security personnel after they allegedly prevented him from entering a polling centre, officials said.  

The incident occurred when Maurya tried to enter the polling centre at Tulsi school here to oversee the election process and was stopped by the security personnel, they said.

Irritated at being prevented from entering the centre, Maurya had an argument with the security personnel.

He also allegedly misbehaved with them, the officials said.

Later, Maurya, the party candidate from Padrauna seat, however, entered the centre.

Chief Electoral Officer of Uttar Pradesh Umesh Sinha said he had come to know about the incident and a detailed report has been sought from the local administration.