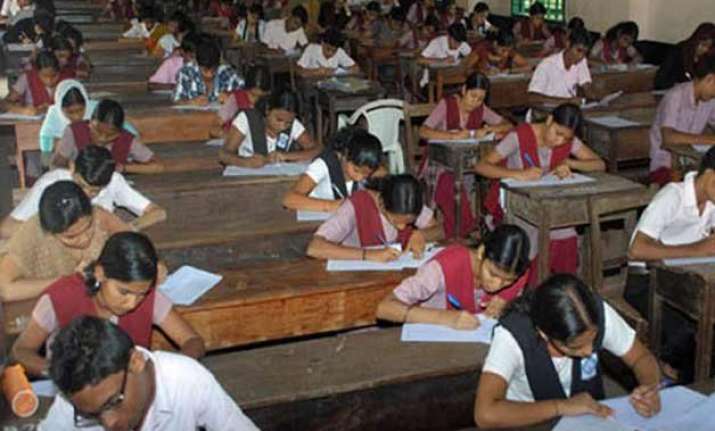 New Delhi: Usually after her marriage, a girl during "Vidayi Ceremony" is welcomed to his husband's home with all traditions.
But Santosh Prajapat from Balesar region of Rajasthan chose to appear for examinations before the ceremony and made her groom waited.
While all the baratis were busy in the preparations, the bride Santosh wanted to give her BA exam the same day. However, her family members were not convinced of the same. After spending time in arguing and convincing the groom Omaram and other relatives, they agreed to it.
Thus, it was decided that the barat will stay for 3 more hours till Santosh finished her exam. Following this, she went to the college to appear in the exam of BA first year. In the meanwhile, preparation of breakfast for families and relatives were made.
 
The bride Santosh said that not being able to appear for one exam could have spoiled the efforts of the entire year for her. She told that she wants to study and become something in life.
Education is the key to empowering women and girls, which helps bring about social equality. There are various girls' education programme working on improving lives and providing opportunities for girls and women through increased participation in formal and alternative education systems.
The Ministry of Human Resource Development, Department of School Education and Literacy, presented the Digital Gender Atlas for advancing girls' education in India to the media in New Delhi on March 9.
India has achieved high enrolment rates for girls at primary and upper primary levels of schooling. However, at the secondary level girls' enrolment remains lower. While in upper primary the representation of girls in the total enrolment is 48.66 percent, the percentage in secondary is 47.29 percent.
Girls comprise half the population of school age children, and therefore, it is important to understand the multiple vulnerabilities they face in different areas in order to plan and prioritise inclusive interventions.