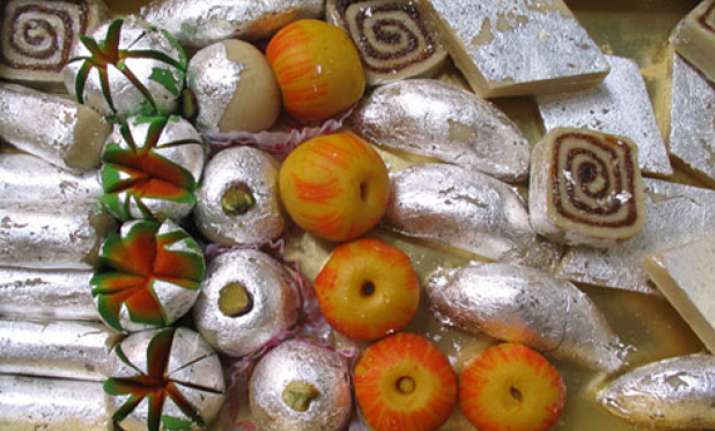 Mumbai: Ahead of Diwali festival, the Bombay High Court yesterday refused to stay a municipal circular banning silver foil coating on sweets.
Mishtann Vyavasai Sahakari Mandal, an association of sweets sellers, had sought a stay on the October 24 circular issued by Brihanmumbai Municipal Corporation (BMC) banning use of silver leaf on sweets.
Refusing to grant interim relief, Justices S C Dharmadhikari and Gautam Patel said, "BMC issues licence with certain conditions and has the powers to check.
If the civic body finds that the conditions are being violated then it has all the powers to stop it in larger public interest."
BMC counsel Suresh Pakale and Trupti Puranik argued that the civic body had not imposed a blanket ban on the use of silver foil coating on sweets.
There is a regulation on use of silver leaf for health purpose, they told the court.  "There are traders who use material other than silver.
This is harmful to public health," said Pakale.  Anjali Yajurvedi, advocate for the petitioner, claimed that the circular was issued just before the Diwali festival to create panic among the general public.