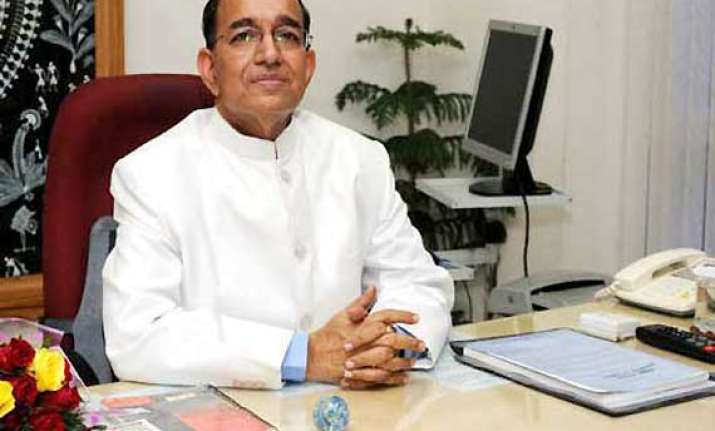 New Delhi: After raid on its party office in Varanasi, BJP today appealed to Chief Election Commissioner V S Sampath to "exercise his authority" to ensure that no rigging takes place during last leg of polling tomorrow.  BJP spokesperson Meenakshi Lekhi appealed to CEC to act and "establish the authority" of a constitutional body by putting in place adequate machinery and central forces to see no "wrong-doing" takes place.
Lekhi said that it is not the CEC who is working in a partisan manner but the UP authorities, whom she alleged "are working under the Chief Minister and others." Lekhi also listed four constituencies—Azamgarh, Goshi, Jaunpur and Ghazipur—where she claimed rigging and violence are expected.
"I want to ask the CEC what arrangements it has put in place in Azamgarh, Goshi, Jaunpur and Ghazipur, where there is possibility of rigging and violence and other wrongdoings," she said.
"They cannot, they are not supposed to. That is why I want CEC's intervention. At the time when elections are going on, the administration has to be free from political pressure.  But it doesn't seem to be.
"It needs to control the situation which is going out of hand and that is why I am requesting the CEC to intervene and put things in order. Under that authority, they need to act now and establish that authority," she said.  Lekhi also questioned the raid on BJP office in Varanasi and said why other party's offices were not raided as it could yield much better results for EC.
A total of 42 seats, including some high-profile constituencies are going to polls tomorrow.  Prominent among them are Varanasi from where Narendra Modi is contesting, Rae Bareli from where Sonia Gandhi is contesting and Azamgarh from where Mulayam Singh Yadav is contesting.