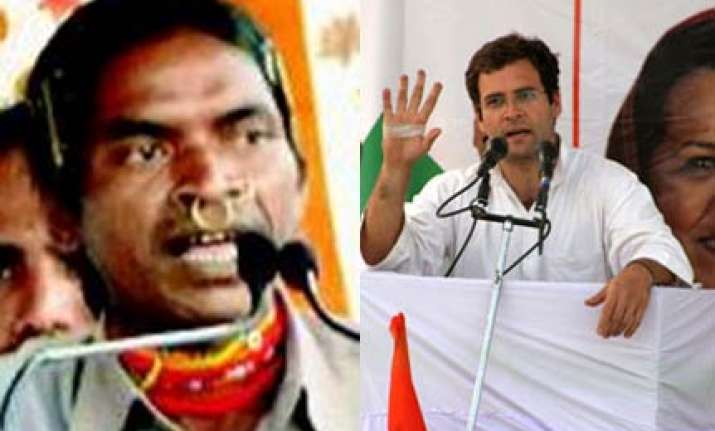 The BJP on Friday questioned the presence of a renowned Maoist sympathizer  38-year-old Lado Sikoka, a Dongria Kondh leader fighting to preserve the Niyamagiri Hills, at Thursday's rally addressed by Congress leader Rahul Gandhi.  
While Orissa police claims Sikoka is a suspected Maoist, Congress leaders say he is only a local leader fighting for tribals' rights.  
Sikoka addressed the tribals' rally from the same podium where Rahul Gandhi later stood and addressed. Sikoka delivered his address shortly before Rahul landed at the venue on a chopper. Sikoka garlanded Rahul in the presence of senior Congress leaders and SPG security personnel.
Sikoka, in his speech, said police had abducted him on August 9 because he was opposing Vedanta and tortured him for four days by branding him a Maoist. Sikoka was later released under mysterious circumstances.  
Says Sanjeeb Panda, DIG, Orissa Police, south-western range: "We suspect he is a Maoist and had picked him up for verification".
Police sources said Maoists have of late been frequenting Niyamgiri Hills which is spread along the border of Kalahandi and Rayagada districts and Sikoka is reportedly in touch with them.   
Though Kalahandi has so far not recorded any Maoist violence, neighbouring Rayagada is infested with Maoist rebels.