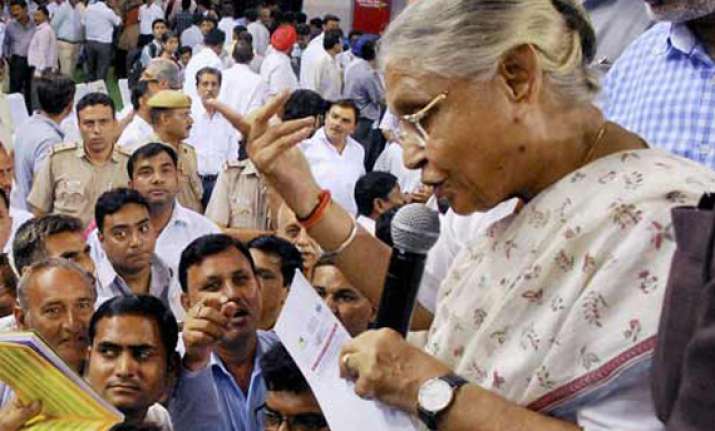 New Delhi, July 2: Opposition BJP on Monday  termed Delhi Chief Minister Sheila Dikshit's meeting with resident welfare associations as a "bluff" and alleged their representatives were not allowed to raise the issues of power, water and collapse of other public utilities.
"It is shocking to see the dictatorial attitude of the Congress government. All those RWAs, which have been trying to raise the issues related to core problems of residents like power, water, sewage, law and order, were not even invited to the functions," Shikha Rai, Delhi BJP general Secretary, said.
"What kind of 'Bhagidari' is this where the CM is forcing RWAs to follow her diktats and that too at the cost of public money", she said.
"The function held yesterday allowed only those who were 'invited'. What kind of an open forum is this where entry is only by 'invitation'"? she said, adding the CM and her cabinet colleagues "are scared of the backlash from RWAs which have been left in the lurch after making tall promises", she said.
Out of 3,500 registered RWAs, a majority of them were not invited to any meeting with RWAs by Delhi government any more.
"This is to curb the dissenting voice of RWAs which actually bring forward the genuine issues and refuse to tow the government's line," said Saurabh Gandhi, Regional Convenor (North), United Residents Joint Action (URJA), an umbrella organisation of RWAs in the national capital.
Gandhi alleged no one in Delhi government was willing to address the day-to-day problems of common man.
"The result is that a majority of RWAs are no more involved in the so called 'Bhagidari' scheme which turned out to be nothing else but a platform to waste public money and promote false propaganda of Delhi government", Gandhi added.