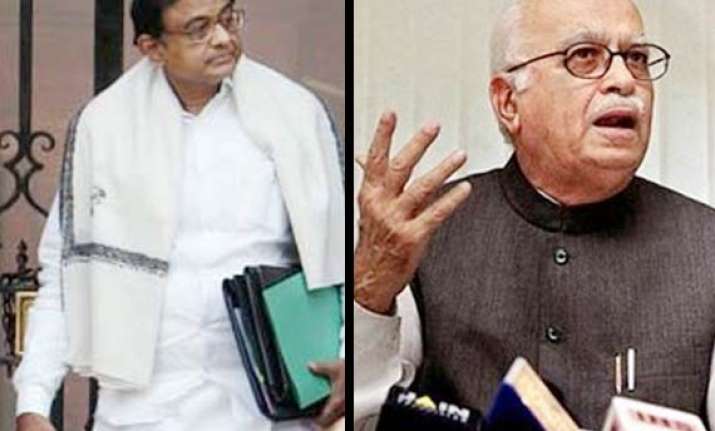 New Delhi, Aug 10: Agitated over police action against protesting BJP youth wing activists here on Tuesday, senior BJP leader L K Advani on Wednesday complained to Finance Minister Pranab Mukherjee that the orders seem to have come directly from Home Minister P Chidambaram.

Advani, who met Mukherjee in Parliament, told him about the "atrocities" meted out to the activists of the Bhartiya Janata Yuva Morcha.

Sources said Advani, without naming Chidambaram, told Mukherjee that such action could not have been taken without orders from the higher ups in the Home Ministry. Delhi police comes directly under Chidambaram.

Advani had visited the injured in hospital on Wednesday and soon thereafter demanded an inquiry into the matter. However, the party has now upped its demand and wants Chidambaram's resignation.

The senior BJP leader also told Mukherjee that there were reports of Chidambaram telling a section of the media that he did not want another "Ayodhya-like incident" and hence the lathi-charge on activists.

Advani told Mukherjee that even handicapped activists were not spared by the police during the lathi-charge. The youth wing activists had taken the metro train to Parliament and then walked upto Vijay Chowk in small groups, taking the police by surprise.

BJP spokeperson Shahnawaz Hussain demanded Chidambaram's resignation. "Nothing short of his resignation or dismissal will do", he said.

The BJP on Wednesday blocked the entire day's proceedings in both houses of Parliament over the lathicharge issue.

Party leader Arun Jaitley alleged, BJP activists raising issues of corruption and pri8cerise were being lathicharged, while separatists were being given softglove treatment by the government.