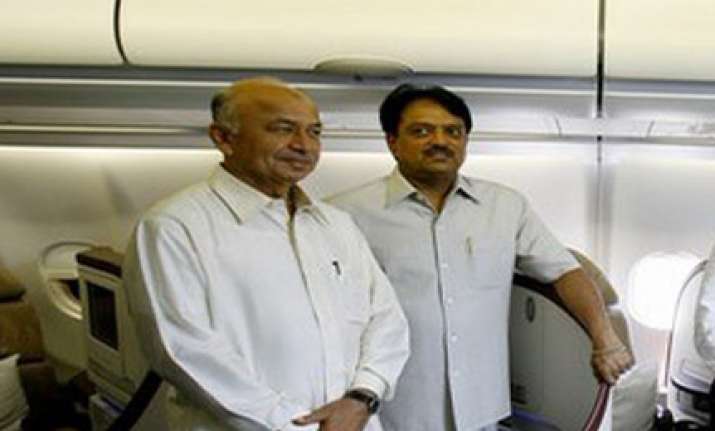 Mumbai, Feb 11: Maharashtra BJP today demanded that state Governor K Sankarnarayanan grant sanction to the investigating agencies to conduct proceedings against former
Chief Ministers Vilasrao Deshmukh and Sushilkumar Shinde in connection with the Adarsh Housing Society scam.
 A delegation of BJP leaders headed by national secretary Kirit Somaiya met Sankarnarayanan at Raj Bhavan here and submitted a letter in this regard.
"People are shocked by the involvement of senior ministers and bureaucrats in the Adarsh scam. We have already filed a complaint with the CBI and approached the Governor demanding sanction to proceed against the former chief ministers Vilasrao Deshmukh and Sushilkumar Shinde," BJP spokesperson Atul Shah said.
 Stating that evidences had been obtained against Deshmukh, now the Union Rural Development Minister and Shinde, Energy Minister at the Centre, through RTI, Shah said the CBI officials are also initiating action against the two ministers.
"Under Section 197 of CrPC, Honourable Governor is required to accord sanction against the former chief ministers. We request you to give consent to us and investigation agencies to proceed," the letter said.
The Governor also should consider Rs 10 lakh fine imposed by the Supreme Court to the State Government for obstruction of police action against the money lender father of a Congress legislator, allegedly at the behest of then Chief Minister Deshmukh, it said. PTI