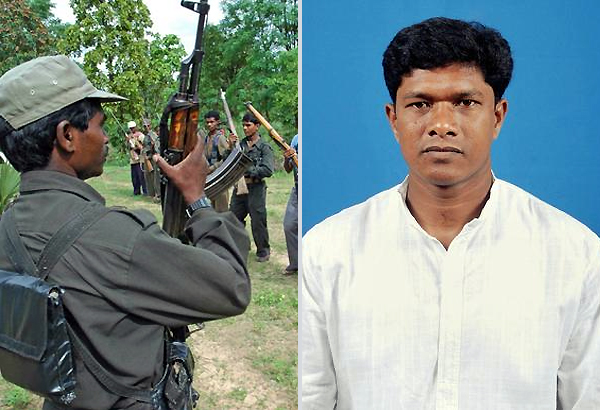 Bhubaneswar, Mar 26: Little knowing that he would be abducted by Maoists in a shortwhile, ruling BJD MLA Jhina Hikaka had urged one of the Maoist-nominated mediators to ensure safe release of two Italian hostages from ultras.  
This was stated by Dandapani Mohanty, one of the two mediators engaged in negotiation with the state government Representatives for release of another Italian hostage.  The Maoists had freed Claudio Colangelo yesterday.  
"Hikaka had called me around 10.30 PM on Friday night and requested me to resolve the hostage crisis involving two Italians. He was abducted a few hours after talking to me on phone," Mohanty told reporters here, claiming that the abducted MLA was doing fine at the Maoist captivity.  
Hikaka was abducted at about one AM on March 24 on his way back home at Laxmipur from Koraput. He was taken hostage by Maoists while his driver and personal security officer (PSO) were let off. Since then, the state government had no information regarding the whereabouts of the MLA.  
The 37-year-old tribal MLA was serious about the abduction of the Italian nationals, Mohanty said.  
"Hikaka told me that the abduction of foreigners had both national and international ramification and requested me to resolve the crisis," Mohanty pointed out.  
Hikaka, who had been described as a "good man" by the Chief Minister Naveen Patnaik, was also worried over the adverse impact on image of the state and the country.  
Highlighting Hikaka's activities, the chief minister said he had an excellent record of working for the welfare of the tribal and poor during his tenure as MLA of Laxmipur.  
"Much before becoming MLA, Hikaka was working under the watershed project for drought-affected areas for the tribals and other deprived persons in Koraput district," Patnaik said.