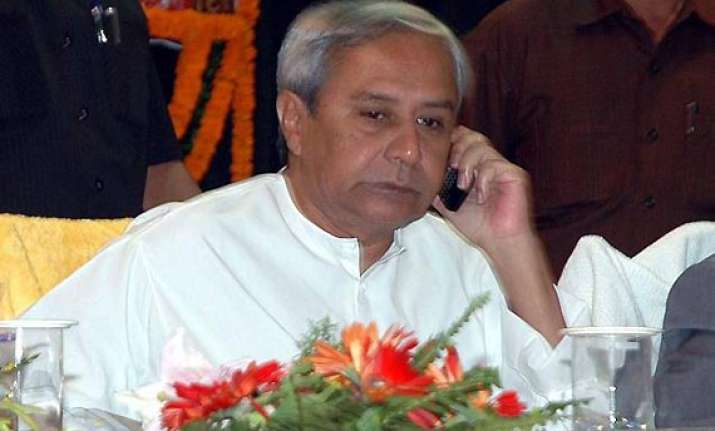 Bhubaneswar: The ruling Biju Janata Dal on Friday claimed  it would win at least 105 seats in the 147-member Odisha Assembly and 17 out of the total 21 Lok Sabha seats in the state.
"The BJD will win at least 105 seats in the Assembly elections while the party's number of Lok Sabha seat is set to increase from 14 in 2009 to 17 this time. Our Assembly seats could even go up to 120," claimed BJD vice-president Kalpataru Das.
BJD under the leadership of Naveen Patnaik has won Odisha assembly election thrice consecutively, and this is its fourth attempt.  It first won the Odisha assembly polls in 1999, followed by consecutive wins in 2004, and 2009.
Rejecting the claims, Congress state spokesman Narasingha Mishra said, "According to PCC president Jaydev Jena Congress candidates will win in 40 of the 77 Assembly segments where elections were held in the last phase of polling."
The BJP also rubbished BJD's claim.
"We are sure that BJD is not returning to power this time," party spokesman Suresh Pujari said.
Odisha Janmorcha (OJM) leader and Rajya Sabha MP Pyarimohan Mohapatra claimed BJD would get 55 to 65 seats in the Assembly and the number of Lok Sabha seats of the ruling party could come down to 9-10 from 14 in 2009.
He also claimed the Congress could secure 35 to 40 seats in the Assembly and the party's Lok Sabha seats might be confined between two to three against its strength of six seats in the 2009 polls.
"BJP is likely to get 25 to 30 seats in the Assembly and seven to eight seats in the Lok Sabha from the state," Mohapatra said.
While the BJP had no MP from the state in the 2009 polls, six of its candidates won the Assembly elections last time.