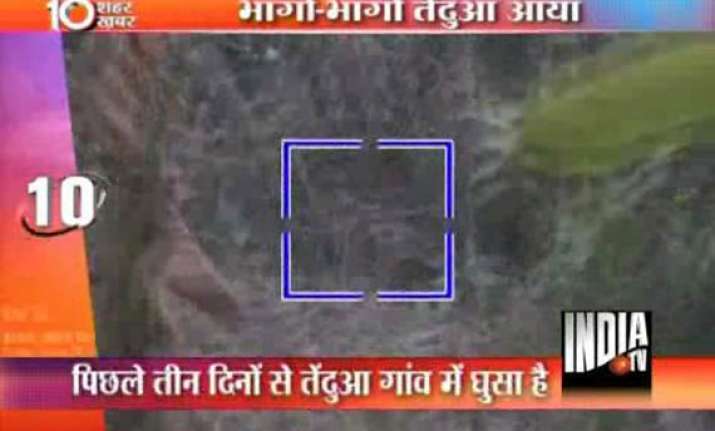 Hajipur, Bihar, Dec 5 : Residents of villages in and around the Gandak river diara in Vaishali are living in a state of fear for the last three days because of a stray leopard, forest officials said.
 
Forest officials have told villagers to stay indoors because of the leopard.
 
A 16-member tracker team has been constituted equipped with tranquiliser guns, net and a cage.
 
Forest Officer Subhash Verma said, the department has sought the help of a chopper and an elephant to track down the leopard.
 
Two days ago, the stray leopard badly mauled the Divisional Forest Officer Ganesh Kumar.
 
Forest officials are trying to track the leopard with the help of its footprints.