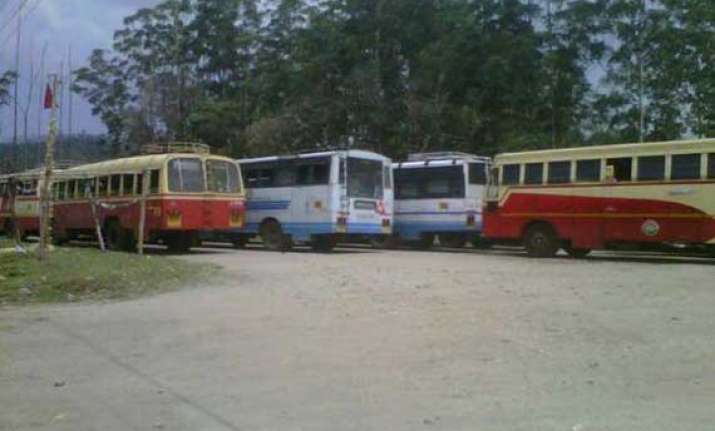 Kolkata: Days after West Bengal's bus operators called a three-day strike demanding a fare hike, the state government Wednesday set up an all-party committee to examine the matter.
At least six private bus and minibus operators will strike from June 25 against the state government's failure to revise fares in sync with the diesel price hike by the central government.
The Joint Council of Bus Syndicate, one of the largest bus operators in the state, and a participant in the forthcoming strike, runs a staggering 37,000 buses across Bengal, including 8,000 in the state capital itself.
"We have formed an all-party committee to look into the bus fare matter and scrutinise the reasons behind them. It will also see how we can make Bengal's bus transport system better," state Transport Minister Madan Mitra told reporters here.
The committee will submit a report within a month, he said.