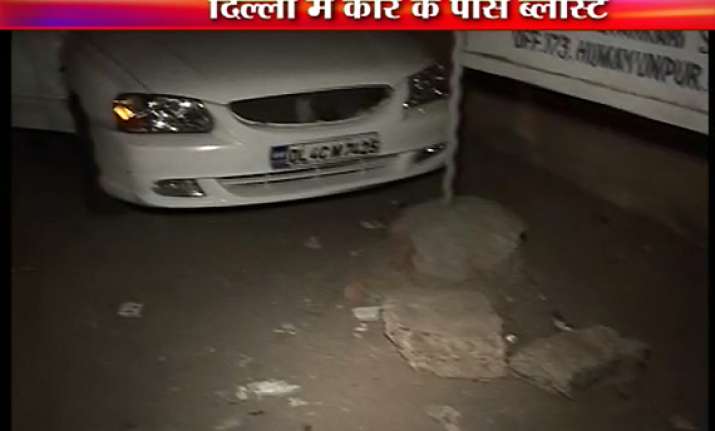 New Delhi, Jun 26: The day the news of 26/11 handler Abu Jundal's arrest hogged media headlines, a blast in the capital's posh Safdarjung Enclave sent shivers down the spine of central security agencies who rushed to the site only to discover it was a possible neighbours feud. 
The incident which resulted in mobilisation of the intelligence and security machinery took place last night in Safdarjung Enclave when it was reported that a blast had taken place in a vehicle in the area, sources said.  
The concerns of the security apparatus were accentuated because news of Abu Jundal broke in the morning and they feared the blast could be the handiwork of some elements who want to take revenge.
When the security teams reached the site, they came to know that the blast was caused in a six-volt battery which was placed under a vehicle parked in the locality and it was strong enough to bend its grill.
But a little probe was enough to lay the fears of the sleuths to rest as they found that the vehicle belonged to an African 'party-loving' national whose regular bacchanalian soiree had irritated the neighbours who could have been behind the incident to scare him off from their locality, they said.  
The probe indicated that neighbours were facing problems because of loud music, inebriated guests and late night crowd which used to gather at his residence and told him repeatedly to mend his ways but to no avail.
Although the the motive could be simple, the sources said that they were analysing the mode used to trigger the blast in the battery.
The sources also said they were now tracing the suspects and the mastermind who could be behind the blast.