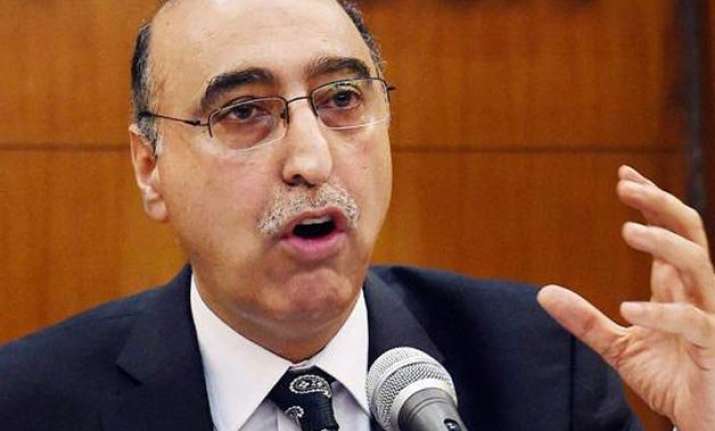 Kolkata: Pakistan's High Commissioner to India Abdul Basit today hoped that Prime Minister Narendra Modi's visit to his country during the next SAARC meet would go beyond SAARC issues.
"The next summit will be in Pakistan and we hope that it will be a huge success because all SAARC leaders will be there. We have already started preparing for that summit and we hope that Mr Modi's visit to Pakistan will add more to it beyond the SAARC issues," Basit said.
The High Commissioner was speaking at an interactive session with the MCC Chamber of Commere and Industry.
He said the foreign secretary's visit to Pakistan was very positive as the two counries' leaders were able to interact after a certain gap. "We at Pakistan think this visit will lead to some tangible results in resuming the dialogue process and sooner the better I will say," Basit said.
He said both countries should talk and India should feel comfortable in taking forward the dialogue process.
"If India feels it is not yet the right time to talk, we can wait...but we will like to see this engagement to resume as quickly as possible. We will also like to feel comfortable to talk to Pakistan," Basit said.
"We are also not in a hurry in that sense. But, we have to know we are two important countries in this region and by not talking they are not doing any service to our coming generations. Perhaps, we had failed in bringing our two countries toghther, but we should not let our future generations to fail on this behalf," he said.