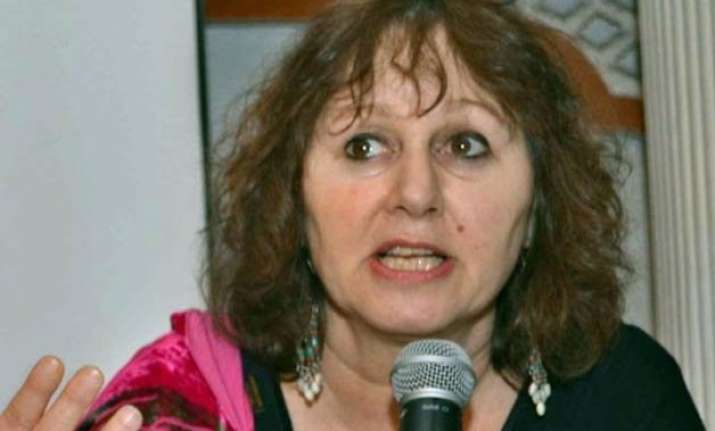 New Delhi: Nirbhaya documentary maker Leslee Udwin said that the ban imposed by the Government of India led to a higher viewership of the short-film.
In an interview to Economic Times, she also accused the government of repeating erroneous information about the film titled 'India's Daughter' without bothering to check with her.
"The really upsetting thing was hearing people like the Home Minister coming out against the film so vehemently, when they hadn't even seen it, and even repeating erroneous information and wild assertions without a proper fact-check. It's a foolhardy thing to do. The extraordinary outcome of the reaction is that the film is proliferating on torrent sites and YouTube. In this digital age, it is impossible to control this," she said.
She said that the parents of Nirbhaya very supportive towards the film.
She further said that the victim's father had praised her for the work.
"Nirbhaya's father's last words to me before I left Delhi were: We are very happy with the work you are doing and remember when you walk on the right path, there will always be obstacles and there will always be thorns," she said.
Reacting to charges that the documentary was a commercial venture, she said, "Look at the facts... I gave the film for free to NDTV Sadly this whole hysterical slander and smear campaign has not looked at the facts closely."
The lady, , who is best known for co-producing East is East -- a film capturing the life of immigrants from the subcontinent in London, also rubbished the reports the convict Mukesh Singh paid Rs 40,000 to feature in the film. She said that there accusations are just an attempt to malign here.
The documentary created furore in India with Home Minister Rajnath Singh intervening and then Delhi Police registering an FIR in the shooting of the interview.