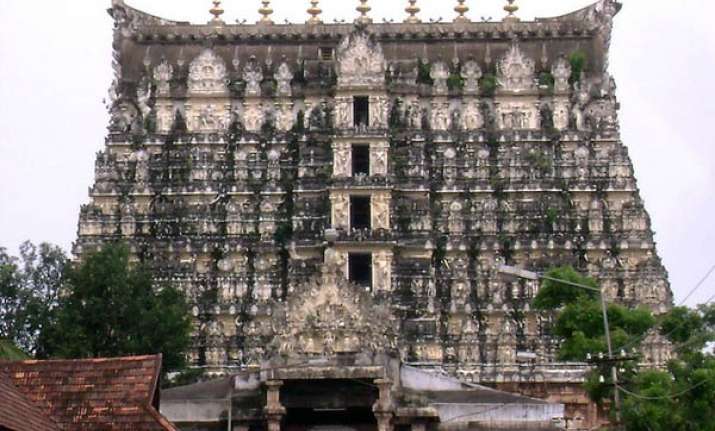 Thiruvananthapuram, Aug 10 : Even as the outcome of the three-day Devaprasnam ritual at Padmanabhaswamy temple here is being awaited, astrologers have begun saying that the entire ritual reeks of bad omen, reports India TV correspondent Mukesh Nair.

Bad Omen No: 1: The ritual is being conducted, say priests, at a time when the Lord is 'sleeping'.

Bad Omen No. 2: The conjunction of the nine planets (navagrahas) is presently uinauspicious, say astrologers.
Bad Omen No.3:  The ritual is being conducted during Vrishcika rashi, which is considered as bad as poison.

During the Devaprasnam ritual on Monday and Tuesday it was found out that the revelation of treasures has seriously discomfited the Lord since the treasures are inexorably linked to the preservation of 'Chaitanya' and hence they should have a secret nature.

Referring to the unopened 'B' vault, the astrologers said that the chaitanya of the temple is closely associated with the 'B' vault and disturbing certain rooted traditions could unleash the wrath of God.

Since the temple is of extreme national significance, any such inauspicious signs related to temple could also affect the nation and even the existence of administrative set-up. The curses of Brahmin society who once took care of the temple and who were later evicted still linger over the temple, astrologers said.

The rituals and customs in the temple were found to have long lost the sanctity with which such rituals ought to be performed.

"There is something called ' Fear of the God'. All those who look after the temple affairs have unfortunately come to dispossess the fear of god,'' said Madhur Narayana Rangabhattu, the chief astrologer.

It was also pointed out that the people on duty in the temple have profaned the ambience of the temple.

The astrologers said that those associated with temple affairs have indulged in activities so unsuited to a temple including immoral activities and that too inside the temple.

Meanwhile, the Devaprasnam also listed out certain special poojas to be performed to cleanse the temple and to appease the Lord. The final judgement will be taken on Wednesday. The Supreme Court appointed committee is also to take a decision on Wednesday on whether to open the sixth vault or not.

Five priests and a 'tantri' were engaged in the Devaprasnam rituals. It is the tantri, through which the Lord will communicate his decision, say the temple priests.