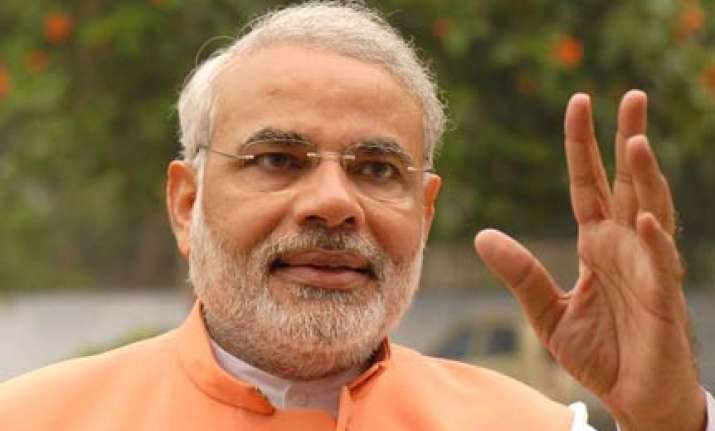 Porbandar, Oct 2: Terming Allahabad High Court's verdict on Ayodhya land as a blessing from Mahatma Gandhi, Gujarat Chief Minister Narendra Modi said the verdict is a good sign to realise Gandhji's ideology of 'Ram Rajya'.
Modi who offered prayers at Kirti Mandir, the birth place of Gandhiji on his birth anniversary, wrote in the visitors book that the ruling is like blessings from Mahatma Gandhiji and the verdict is a good sign to realise Gandhiji's ideology of creating 'Ram Rajya'.
Allahabad High Court ruled that the 2.77 acre disputed land in Ayodhya be divided into three parts among Hindus and Muslims and held that the place where the makeshift temple of Lord Rama currently exists belongs to Hindus.
Modi also wrote that Gandhiji's thoughts are still a source of inspiration.
"Mahatma Gandhi from his young days till he left the world lived with the name of Lord Ram. In the administrative sphere also he had suggested a concept of Ram Rajya," Modi said later talking to media.
"It is good that the verdict has come just two days ahead of Gandhi Jayanti and the issue which was pending for long has sorted out by the courts," Modi said.
Modi also attend all religious prayers meet at the Kirti Mandir to mark Gandhiji's 141st birth anniversary. The chief minister then went straight to 'Shani Dev Mandir', 30 kms from Porbandar. PTI