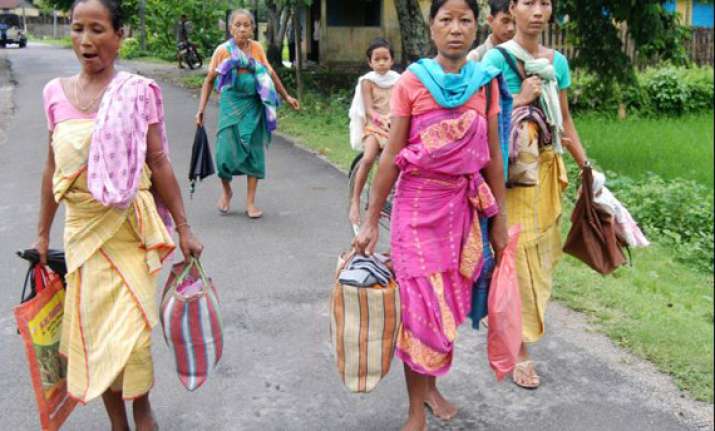 New Delhi: The relatives of those killed in the targetted attacks by suspected National Democratic Front of Bodoland (Songbhijit faction) militants in Assam's Baksa district have finally agreed to perform their last rites.
This agreement was reached after Assam Chief Minister Tarun Gogoi had sent a minister to hold talks with the family members of the deceased.
The representative had assured the mourning relatives that the state government would do every possible to ensure that those who had been killed during the three-day violence would get justice.
There are presently 18 bodies to be cremated at Narayanguri market.
A heavy security blanket, comprising personnel of Assam Police and paramilitary forces, has been clamped here.
Locals claim that the presence of the Army and paramilitary forces was not enough and that the government should have paid attention to increasing security in the area earlier.
About 30 people had been arrested from the two districts, most of them who had been involved in providing logistical support to the culprits. No fresh incident had been been reported overnight.
A number of relatives of those who have been killed in the violence in Baksa district had earlier refused to bury the dead, demanding that Chief Minister Tarun Gogoi visit the violence-hit region.
All the killings had taken place in three separate attacks in the areas that specifically fell under the Bodoland Territorial Council. The rebels have been fighting for a separate homeland for the region's ethnic Bodo people.