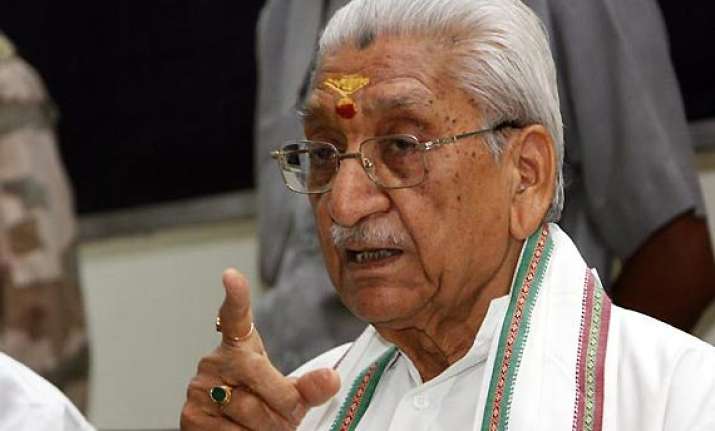 Lucknow: Vishwa Hindu Parishad (VHP) leader Ashok Singhal was Friday placed under house arrest in Allahabad in Uttar Pradesh as part of the clampdown on the saints' community moving for the 84 'kosi parikrama' scheduled Aug 25 from Ayodhya.
Police also sealed all districts adjoining the temple town of Ayodhya and announced that all seers proceeding to the town would be detained at entry points.
Chief Minister Akhilesh Yadav met police officials and discussed the build-up of seers in Ayodhya. He also cancelled two important public engagements as he was monitoring the situation himself, sources told IANS.
Additional Director General of Police (Law and Order) Arun Kumar presided over a meeting of police officials and asked them to maintain maximum vigil to prevent VHP cadres and other saffron outfits from sneaking into the prohibited areas.
"The government has banned the yatra and we will not allow it to take place. The common people need not worry," Kumar told IANS.
Faizabad Divisional Commissioner Sanjay Prasad and Director General of Police B.D. Poslon also reviewed the situation.
Meanwhile, the VHP said that it would proceed with the yatra. "The seers will gather at the banks of the Saryu river in Ayodhya August 25 and proceed to Makhauda in Basti," Sharad Sharma, media in-charge of the 84 'kosi parikrama', told IANS.
Singhal said the yatra would start on schedule and accused the Akhilesh Yadav government of precipitating a stand-off with the holy men.