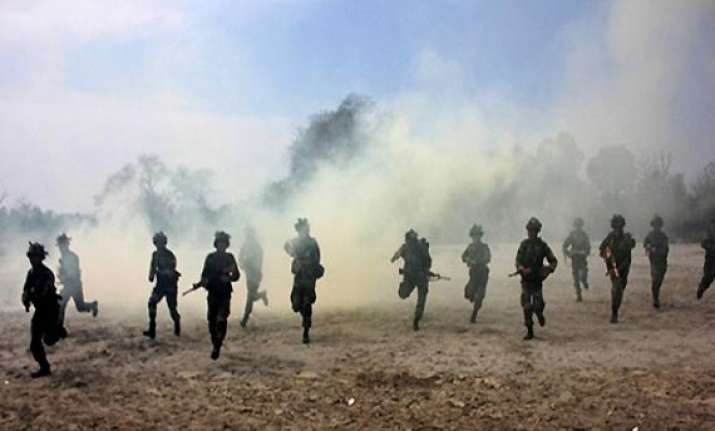 Chandigarh, May 24: The Army's Western Command is currently carrying out 'Panchjanya', a major exercise in Punjab, aimed at validating battle readiness and operational effectiveness of both Army and Air Force as part of its 'Integrated Theatre Battle' concept.
The exercise, which began on May 21, will continue till tomorrow.
During this exercise, the Rising Star Corps fielded troops and all major equipment and executed both day and night battle manoeuvres and trained on state-of-the art weapon systems and equipment, a defence release said here today.  
The exercise envisaged swift lethal operations seamlessly integrating with the Air Force, it said.
During his visit to the exercise area, Lt Gen Sanjiv Chachra, General Officer Commanding-in-Chief Western Command witnessed combined arms manoeuvres including insertion of heliborne forces.
Lt Gen Chachra complimented the Commanders and the troops for their "exceptional display of professionalism and exhorted them to maintain excellent standards achieved and be prepared to protect the honour of the nation."
The Vajra and Kharga Corps exercises are also being conducted as part of exercise 'Panchjanya', the release added.