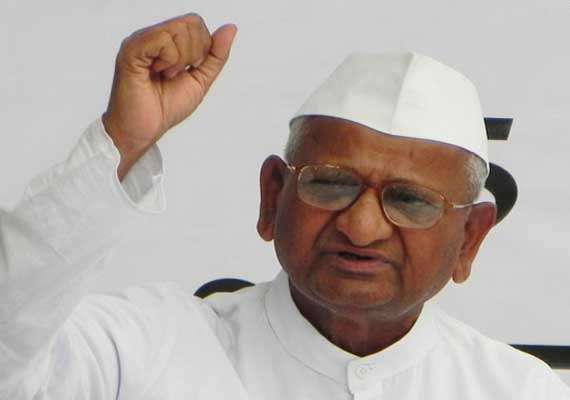 Ralegan Siddhi: On the 18th day of December, Anna Hazare finally called off his 18th fast—most unlikely to be his last—during his prolonged struggles for various public causes.
The first fast the former Indian Army soldier undertook was in June 1980, to seek recognition for a local school from the education department. It lasted for one day and was held in Ahmednagar.
Hazare's second fast, lasting two days, was at his village Ralegan Siddhi in June 1982 to protest against non-cooperation by government officers in rural development work, while his third fast, lasting five days, was also in his native village in February 1989 in support of problems by faced by farmers.
In November 1989, his fourth fast lasting nine days in his native village was for issues related to agriculture and electricity supply.
The anti-corruption crusader had fasted for six days at Alandi in Pune district in May 1994 to protest corruption in the Maharashtra forest department, while in November 1996, he had fasted for 12 days in his village to protest corruption by Maharashtra's Sena-BJP government.
His seventh fast, lasting 10 days, was at Ralegan Siddhi, in May 1997, to protest corruption by ministers in the Sena-BJP government, followed by another one lasting 10 days in Alandi in August 1999 on the same issue.  His ninth fast, lasting nine days, was at Mumbai in August 2003 to demand the RTI Act. 
He had observed a nine-day fast in his village in February 2004 to demand effective implementation of the RTI Act, more powers to village-level gram sabhas and a law to deal with transfers of government staff.