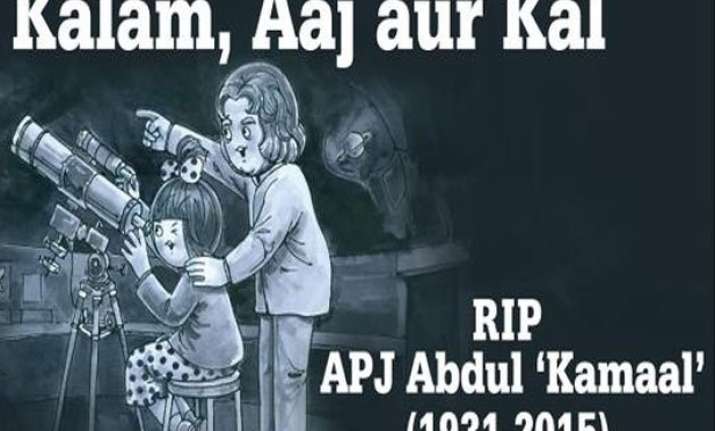 New Delhi: After former President of India, Dr. APJ Abdul Kalam passed away on July 27, 2015 a wave of perennial grief took over the world.
APJ Abdul Kalam was one of the most adored personalities across the country and everyone has been mourning over the huge loss and has been sending condolences.
From a common man to the Bollywood everyone has expressed their grief over the death of APJ Abdul Kalam and now it's the butter king Amul, who has paid an apt tribute to the ex-President of India
Amul released an advertorial with the headline 'Kalam, Aaj aur Kal' showing how the legend with the Amul girl.
APJ Abdul Kalam who was also known as the 'missile man of India' has been referred as APJ Abdul 'Kamaal' in the Amul Ad.
The veteran scientist will surely be missed by every person for not just being a remarkable scientist and the former President of India, but also for being the wonderful person he was.