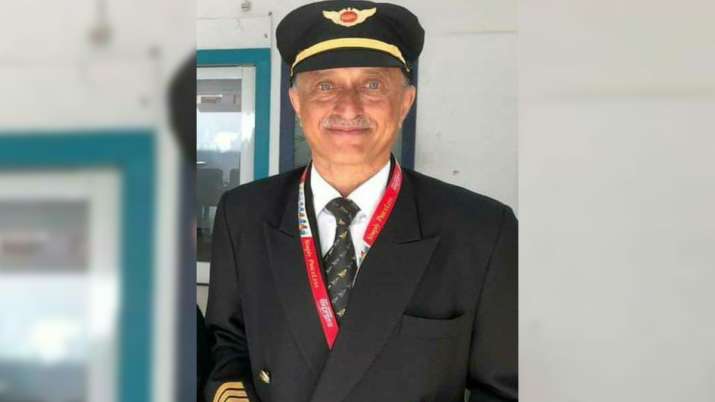 An Air India Express plane with 191 people on board from Dubai skidded off the runway while landing at Kerala's Kozhikode on Friday. The tragedy has claimed the life of the pilot and co-pilot including 17 others. The deceased have been identified as Captain Deepak Vasant Sathe and First Officer Akhilesh Kumar. As per Malappuram Superintendent of Police, 16 of the 123 are seriously wounded. All on board were evacuated after a nearly three-hour operation and at least 112 injured were taken to hospital.
There were 174 passengers, 10 Infants, two pilots and four cabin crew members on board the aircraft. 
Early images from the site showed the aircraft broken in two pieces with debris strewn over the runway and beyond. The incident took place amid very heavy rainfall in the area around 7:40 pm. A greater tragedy was averted as the plane did not catch fire.
In a statement, the Directorate General of Civil Aviation (DGCA) earlier said the plane landed in heavy rain and after landing at Runway 10, it continued running until the end of the runway and fell down in the valley and broke into two.
"Air india Express AXB1344, B737 Dubai to Calicut, person on board 191, visibility 2000 meter, heavy rain, after landing Runway 10, continue running to end of runway and fall down in the valley and broke down in two pieces," DGCA said in a statement.
The DGCA has also ordered a detailed inquiry into the matter.
Helpline numbers have been set up for families of passengers of IX-1344. 
Airport Control Room - 0483 2719493
Malappuram Collectorate - 0483 2736320
Kozhikode Collectorate - 0495 2376901
Air India Express has only Boeing 737 planes in its fleet.
ALSO READ | Air India plane crashes while landing, breaks in two at Karipur Airport in Kozhikode | Updates
ALSO READ | Air India plane skidded off the runway due to poor visibility: DGCA