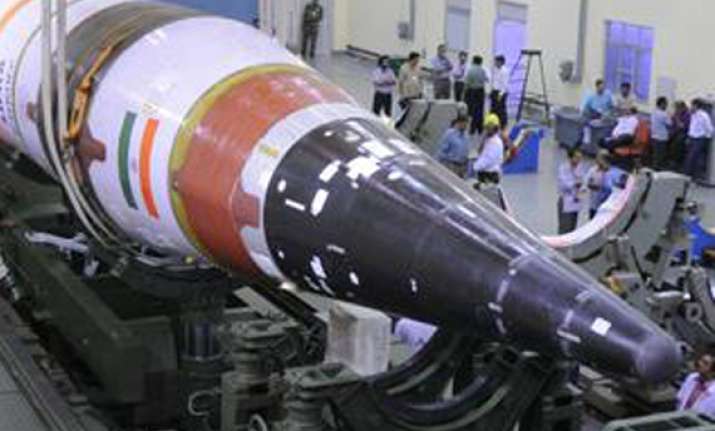 New Delhi, Apr 18:
The maiden test-firing of Agni-V Inter-Continental Ballistic Missile, scheduled for Wednesday, was postponed at the last moment till Thursday due to bad weather conditions at the test range off the coast of Odisha in the Bay of Bengal.
The test flight of the first-of-its-kind missile was to take place from Wheeler Island at around 2000 hours but it was put off due to safety reasons and bad weather at the test range.
"The test launch of Agni-V missile has been postponed till Thursday due to safety reasons. The test has been cancelled as there is heavy lightening in the test range," Defence Ministry spokesperson Sitanshu Kar said.
Defence Research and Development Organisation (DRDO), which has developed the missile, said, "Due to heavy lightening in the region, the Agni-V launch is postponed for safety reasons."
The agency has got a "window period" of two days till April 20 to conduct the test firing of the missile.
A Notice To Airmen (NOTAM) -- warning against any flight operations in the area -- has already been issued by the agency till the time test launch.
The missile will take 20 minutes to reach its target area in southern Indian Ocean. DRDO has deployed tracking devices and stations all along the route of the test flight to collect data on the missile's trajectory.
The tracking stations will also record the speed and homing in of the missile on to the target.