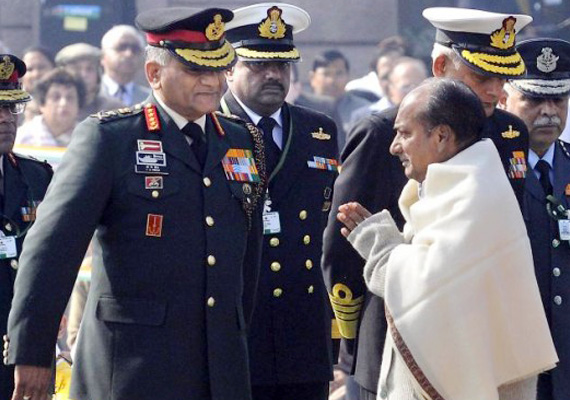 New Delhi, Feb 10: Soon after the Supreme Court on Friday disposed of the Army Chief Gen V K Singh's writ petition on the age row, his lawyer told mediapersons that the "matter has now been amicably resolved."

Puneet Bali, the lawyer of Gen V K Singh, said, both parties, the Union and the General have amicably and gracefully sorted the issue out, and it's a victory for both sides.

"Right from the beginning, we have been saying that this writ petition was not for extension of service or tenure, and that it was a matter of the General's honour and integrity", the lawyer said.

"The matter was resolved, once the Union of India withdrew its order, and the Attorney General has so graciously told the court that the government has full faith in the honour and integrity of the general. After that, nothing remains, and the AG's statement has been recorded in court proceedings", he added.

Bali said, we are absolutely satisfied with the SC order and the general's honour and integrity has been restored.

"It's a victory of democracy, rather a victory for all institutions. Government has been very gracious and the matter has been disposed of", Gen Singh's lawyer said.

Meanwhile, Defence Ministry today welcomed the Supreme Court order upholding its decision on Army Chief General V K Singh's date of birth, saying the matter has been finally put to rest.

"We are happy that the issue has been finally resolved and controversy put to rest," Defence Ministry spokesperson Sitanshu Kar said soon after the apex court delivered its judgement, saying Singh cannot resile on his commitment accepting the date of birth as May 10, 1950.

Singh had dragged the government to the Supreme Court last month after the Ministry rejected the plea that his date of birth should be considered as May 10, 1951 instead of May 10, 1950 which is in Army records.

The apex court said it was not in favour of entertaining Gen Singh's petition that his date of birth should be treated in official records as May 10,1951 and gave him option of withdrawing it.

Following the apex court's observations, Singh withdrew his petition.