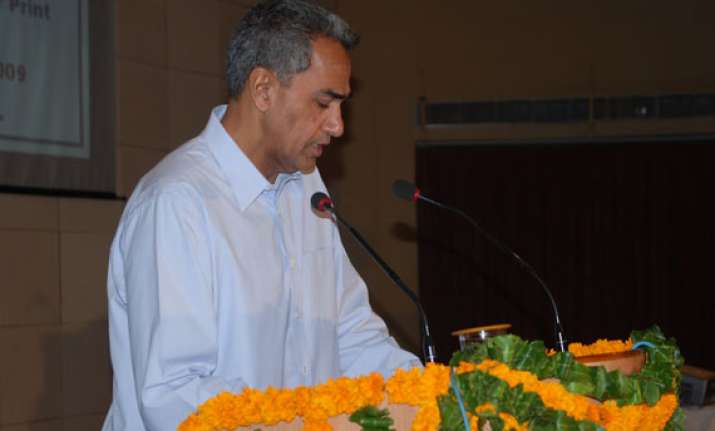 Jaipur: After Chief Secretary C K Mathew, Rajashtan DGP H C Meena, whose removal was demanded by opposition BJP, also went on leave today and will resume work after the Assembly elections.
The DGP will be on leave till December 13 and resume office on 16th of the month, his office informed.  
Opposition BJP had demanded removal of Meena before the Assembly elections, slated for December 1.  
Without divulging the reason behind Meena's leave, Principal Secretary (Personnel) Sudarshan Sethi told PTI that it has been sanctioned. Meena was not available for comments.  
Earlier, Mathew had gone on a 58-day leave on October 16, a day after he was accused by the main opposition party of working in favour of the state government.  
Meena is the younger brother of Union MoS for Finance, Namonarain Meena, and the second top officer in the poll-bound state to go on leave within two weeks.