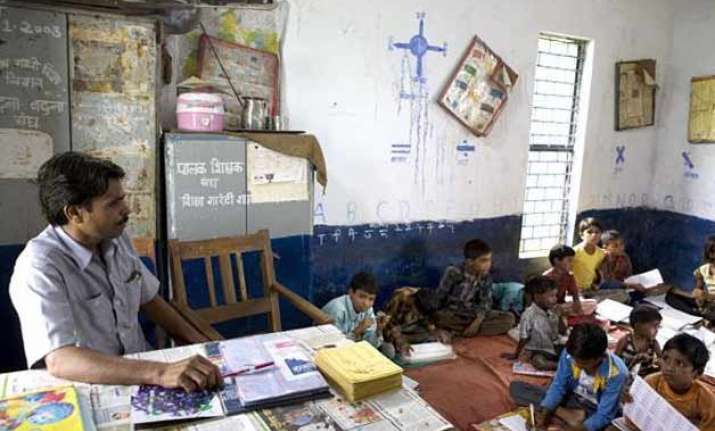 New Delhi: A Central government backed survey has put forth an alarming trend, around 6 million children aged between six and 13 years remained out of school in India since the Right To Education became a fundamental right.
The statistics are based on a survey commissioned by Ministry of Human Resource Development and conducted across all 640 districts of the country.
With Scheduled Castes and Tribes comprising 49% (29.73 lakh) and Other Backward Classes constituting 36%, majority of the deprived kids belong to backward castes.
The data also understates the minimal impact Right To Education has made in the lives of marginal group.
At 77%, a majority of out-of-school (OOS) children are in rural areas. Besides, 15.57 lakh Muslim children too are out of school, comprising 25% of unschooled children.
In all, around 3% of the total 20.4 crore school-going children in the country are deprived of their Right To Education.
With their scarce earnings, the families from backward classes often chose not to send their children to school and engage their kids in some other activities so that they can contribute to escape misery.
It means even with subsidized education for these children, families believe their earnings suffer if their kids go to school, thus neutralizing the government's efforts to incentivize children's education.
"It's not necessary that even this number is accurate as a recent study by us shows that many children who continue to work as labourers in Delhi are being marked present in schools. That is just dubious. There is a long way to go in this regard." Rakesh Senger, director, Victim Assistance and Campaign at Bachpan Bachao Andolan told Times of India.
The one positive aspect that came out of the survey is the gender parity: at 29 lakh, girls constitute about 48% of unschooled children. It means fewer girls are out of school than boys.