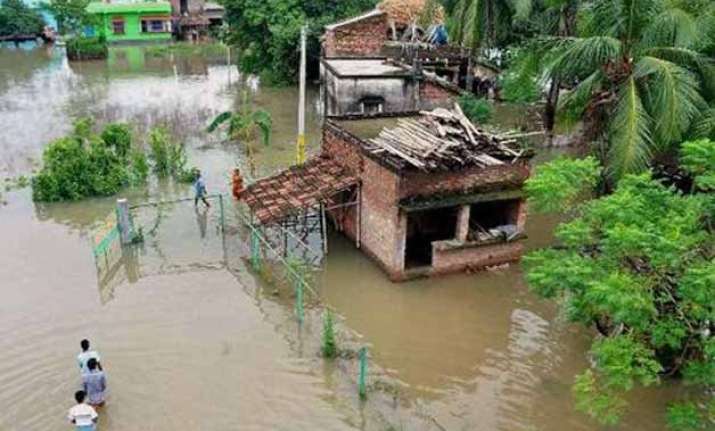 Gandhinagar:  The Gujarat government today said that at least 72 persons have died and over 81,000 cattle have perished in the flood followed by heavy rains in north region of the state last month.
State health minister and government's spokesperson Nitin Patel said government property worth Rs 2,000 crore has been either washed away or completely damaged.
The government will seek assistance from the Centre after conducting survey of loss, he told reporters here.
"72 persons have lost their lives in different parts of state due to heavy rain followed by flood, particularly in north Gujarat region. Among these, 40 deaths were reported in Banaskantha district alone, while 6 deaths were reported in Patan district and 4 in Kutch district. The remaining deaths were reported in other parts of the state," the minister said.
Patel said that heavy rain followed by flood have caused maximum damage in Banaskantha, Patan and Kutch districts, where over 81,000 cattle have been killed.
"In these three districts, 81,609 cattle have perished. Either they have drowned or were swept away, or they were killed due to severe cold or due to some disease.
"Out of these, 42,609 were large cattle like cows and buffaloes, while 38,871 were small cattle, such as goats and sheeps," the minister added.