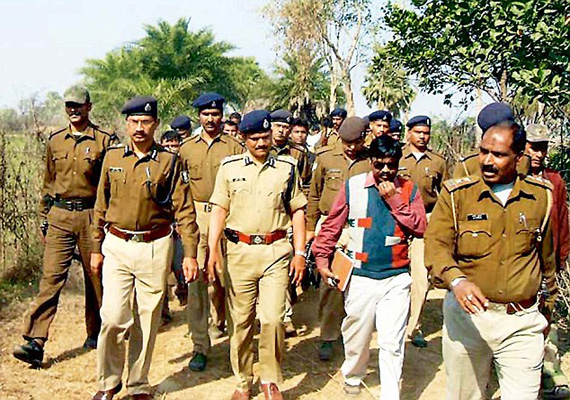 Hazaribagh (Jharkhand), Apr 16: Seven officers, undergoing training at the Police Training Centre of Padma in Hazaribagh district, were suspended for allegedly attempting to molest women passengers on a bus, police said yesterday.
The seven accused were suspended by Superintendent of Police (Padma) Madan Mohan Lall after the bus passengers handed them over to the police yesterday following the incident, Officer-in-charge of the Ichak Police Station Ravi Shankar Singh told reporters here.
A complaint was lodged in this connection, he added.
Passengers, including the three women, were returning to Padma from Ichak by the private bus when the officers allegedly passed "vulgar remarks" and "tried to molest them", Singh said quoting the complaint report filed by the passengers.
When other passengers protested, a scuffle broke out between the jawans and some passengers, Singh said.
Following the quarrel, the driver stopped the vehicle at Ichak More, where the passengers allegedly thrashed the seven officers before handing them over to the police, he said.
The accused, however, denied the allegations of molestation but admitted that they had an altercation with the passengers over occupying seats in the bus, Singh said.