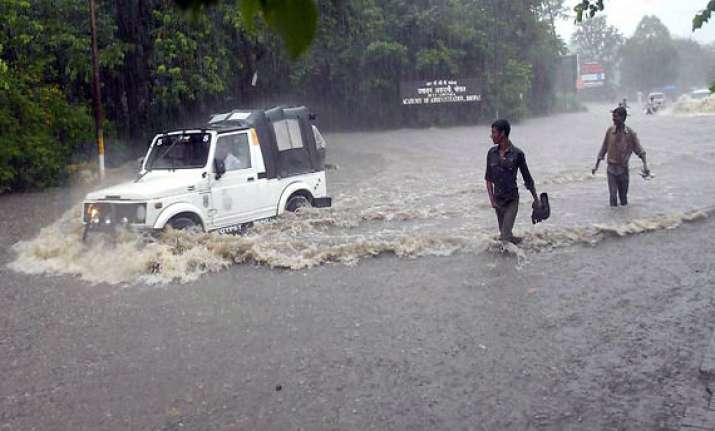 Nagpur, Aug 2: As many as 63 taluka places in eastern Vidarbha received excess rainfall and Kharip sowing in over 5.42 lakh hectares suffered damages due to incessant rains, official sources said yesterday.
The authorities have disbursed financial aid to the tune of a total Rs. 4.68 crore to the affected persons including Rs 2.31 crore in Wardha district.
Sowing in over 3.26 lakh hectares has suffered more then 50 per cent. The rains have partly damaged 18,000 houses and about 2281 houses completely, including a maximum of 7,818 houses in Chandrapur, 5,171 in Wardha, 2,373 in Nagpur, 1,558 in Bhandara, 1,522 in Gondia and 1,928 in Gadchiroli.
As many as 74 persons have been killed in rain related incidents. Similarly 646 live stock have also washed out in the floods, a release said.
A total of 33,248 persons have been displaced, including 16,395 in Chandrapur, 15,190 in Nagpur.
The average rainfall in eastern Vidarbha region is 1172.63 mm between June 1 and Sept 30 but till today morning, 1168.73 mm rainfall was recorded which is 99 percent.
Chandrapur (116 percent), Nagpur (86), Wardha (85), Gondia (72) and Bhandara (52) percent rains have occurred, official sources said.
In Wardha the total rainfall in the district was 405 mm in a day. Due to incessant rains, all the three irrigation projects were overflowing and as a  precautionary measure, the authorities opened nine gates of Bor dam, 21 gates of Wadgaon dam and 13 gates of Uddhav dam were opened.