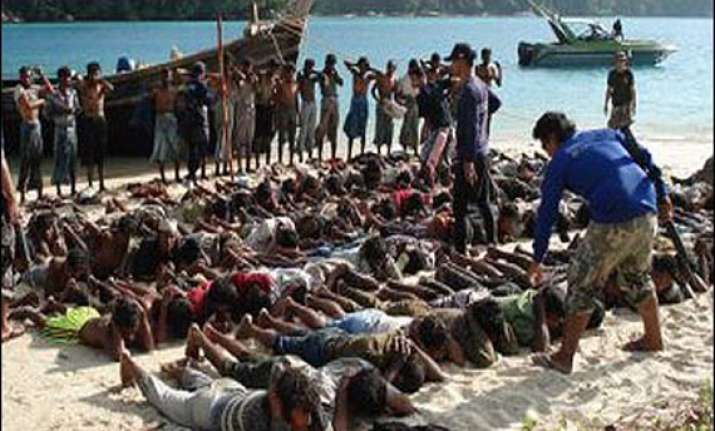 Mumbai, Nov 9: As many as 48 illegal Bangladeshi immigrants working as construction labourers at various sites in Wadala TT area in central Mumbai have been arrested, police said today.
Besides the 48 Bangladeshis, the special branch of the Mumbai police yesterday also arrested four labour contractors, who helped the illegal immigrants stay in the city without proper documents.
The Bangladeshis were working for various major corporate firms, police said.
According to police, the arrested Bangladeshis admitted of buying bogus voter identity cards from West Bengal for Rs 150, which they used in claiming that they were Indian nationals.  Total 1,121 Bangladeshis were arrested from the city in 2012, of which, 250 have been deported to Bangladesh.  
"We checked the identity of over 2,200 labourers working in 50 acres area in Wadala TT and found that 48 were Bangladeshis," said Sanjay Shintre, deputy commissioner of police.
Shintre said that they were carrying photocopies of bogus voter ID cards. "They have admitted that after sneaking into India, they bought the cards for Rs 150 each from West Bengal and came to the city," he said.  
According to Shintre, in 2012 alone, 1,121 illegal Bangladeshi immigrants have been arrested from the city. "Of the arrested 250 have been deported back to Bangladesh and procedure is on to send the rest back too."