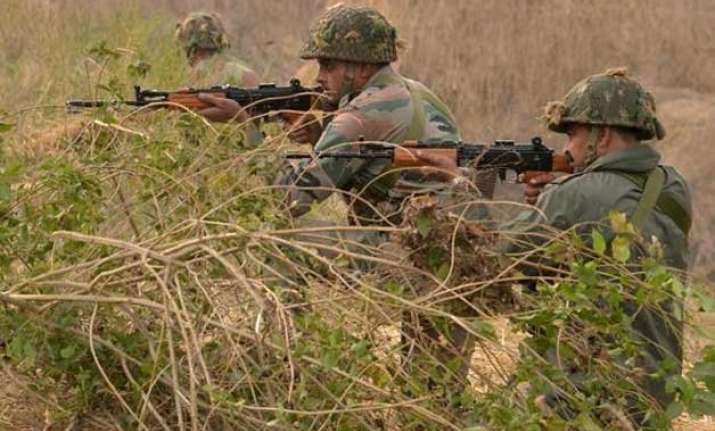 New Delhi: After the terror attack on the Air Force base in Pathankot, Army has put as many as 30 to 40 Ghatak platoons on standby in the Jammu region to respond to any contingency. Usually, a Ghatak comprises of up to 20 commandos.
On January 2, terrorists from across the border attacked the Pathankot airbase. Over 21 security men were injured and seven were dead.
Following the Pathankot incident, all security forces in the region have stepped up measures to further strengthen security of garrisons and other installations, they said.
The measures include additional deployment of forces to dominate the infiltration routes usually taken by terrorists, effective patrolling and employment of surveillance equipment so as to eliminate terrorists before they reach their targets, they added.

A multi-disciplinary agency team comprising senior officers of Jammu and Kashmir Police, Central Armed Police Forces, Air Force, Army, Intelligence agencies and other stakeholders would undertake a security audit of all vital establishments and installations in the state by January 22.

This was decided at a high-level security meeting, chaired by Jammu and Kashmir Governor N N Vohra at the Raj Bhavan here yesterday, following review of the existing arrangements for safety and security of all vital civil and defence establishments and installations in the state.

Consequent to recurring terror attacks since September 2013 and particularly the recent attack on the Air Force base in Pathankot, the Governor had asked top security and defence officials to undertake a time bound review of all existing security arrangements.

The Governor has been repeatedly expressing anxiety over the recurrence of terror attacks from across the Pakistan border. Two such attacks had taken place in 2013, three in 2014, six in 2015 and one in January 2016.

It is significant that all these terror attacks were targeted at J&K Police, Central Armed Police Forces, Army and the Air Force. These attacks originated from across the International Border. In three cases the attackers entered into the country via Kathua, in two cases via Samba, and in one case via Arnia.

In the attacks across the LoC, one was on the Army Regimental Centre at Mohra in Uri Sector; and the other two in the Tangdhar Sector. The remaining were at Udhampur, Dina Nagar and Pathankot.

These 12 terror attacks since September 2013 resulted in the killing of 51 persons (Army-16; J&K Police-12; civilians-11; DSC-5; NSG-2; BSF-2; CRPF-2; MES-1) and injury to 15 BSF personnel.

During the over three-hour discussions, officers of the Army, Security Forces and State Police informed about the actions already taken and those underway for ensuring that important establishments and installations were safeguarded.

The Governor stressed the need for cohesive action to enforce constant vigil on the frontiers, effectively maintaining internal security and ensuring the safety of sensitive establishments and installations.

In this context, he asked representatives of all the security forces and all other agencies to identify all existing gaps and ensure total fusion of manpower and technology resources on the ground for providing a prompt and strong counter-terror response on all fronts.