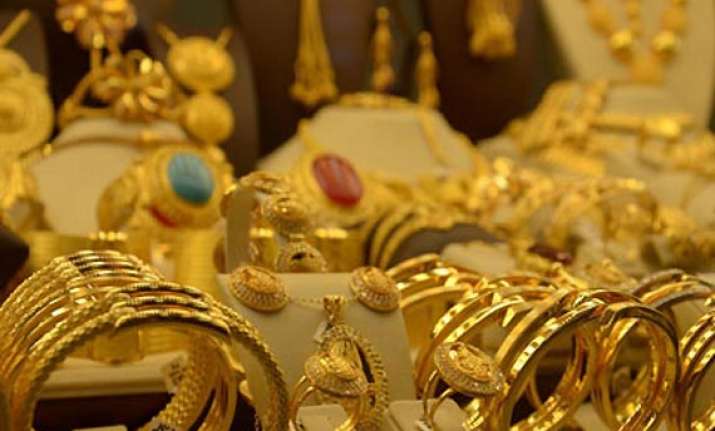 Hyderabd, Jul 13: Government Railway Police personnel today seized 35 kg gold ornaments stuffed inside suitcases at Nellore railway station.
Two youths hailing from Rajasthan, and working with a Nellore-based jewellery firm have been arrested.
They were coming on Howrah-chennail Mail, when GRP personnel found their activity susipicious.
When they failed to produce valid documents for the gold ornaments, police informed Income Tax, Central Excise and Commercial Tax officials for further probe.