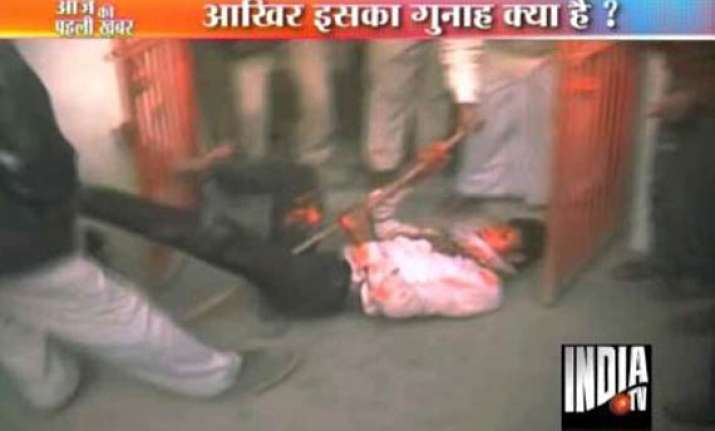 Kaushambi (UP), Dec 17: Three policemen, including a sub-inspector, were today suspended on charges of committing atrocities on a 25-year-old mentally challenged man here.  According to police, the youth barged into a temple adjacent to Puramufti police station yesterday and started embracing the idols.

As the other devotees objected to it and informed the police, the youth was forcefully taken out of the temple and has been missing since then.

A sub-inspector and two constables of the police station were today placed under suspension in this connection, they said.

The mentally deranged youth had entered the sanctum sanctorum and hugged the idol of Hanuman.
 
The temple is adjoining the police station in Puramukti Chauraha here.

Six policemen entered the temple, caught hold of the man and dragged him up to the gate.

There, the man inserted his legs inside the gate. Policemen had a tough time in taking him out of the temple premises on to the road, where the man again wrapped his legs around an electric pole.

As bystanders appealed to the police to release him, the policemen left him to his fate and went away. The mentally unstable man walked away to a distance and sat ruing his fate.