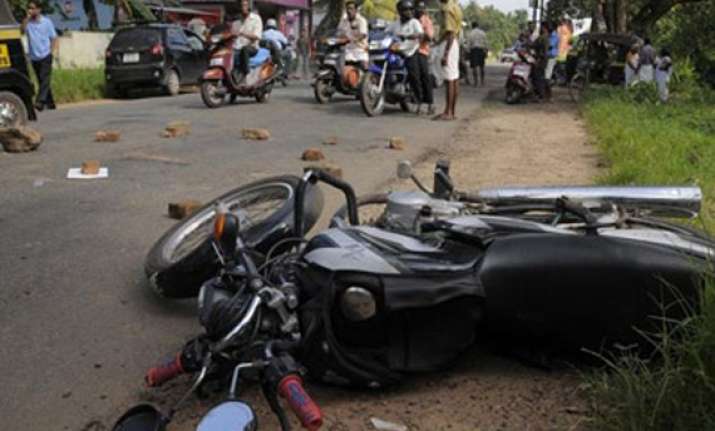 Kolkata: Three persons were yesterday injured in a road accident in Baranagar area on the outskirts of the city, police said.
The incident happened when a motorbike was coming from Dunlop bridge to Kolkata and lost control while negotiating a sharp turn.
Two persons on the bike were injured and another person who was walking past was also left injured.