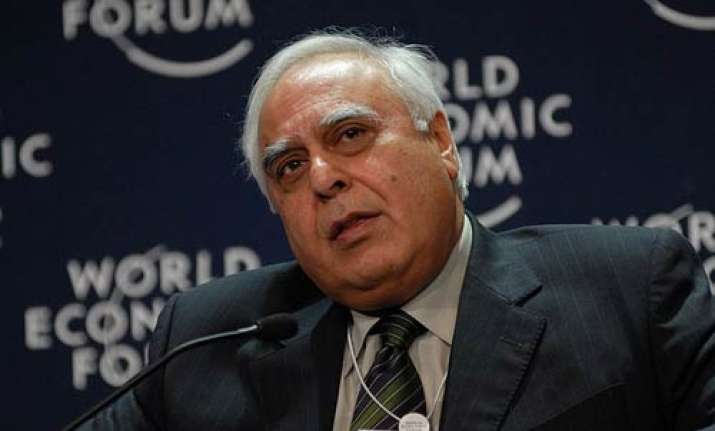 New Delhi, Feb 14 : TRAI's latest report on 2G spectrum pricing is in clear disagreement with telecom minister Kapil Sibal's 'zero loss' theory, reports Times of India.
Sibal had recently stated that the CAG's estimates of loss caused by the 2G scam were "utterly erroneous" since it was based on 6.2 MHz allocation while actual allocation was 4.4 MHz. Sibal used this argument to reduce the loss arising out of the sale of 122 licenses plus 35 dual technology licenses, in 2008 at 2001 prices from Rs 1,69,652 crore down to Rs 99,000 crore. Sibal then piled up some more maths that reduced the loss to zero.
However, TRAI's analysis is based on spectrum upto 6.2 MHz and beyond, taking no cognizance of Sibal's zero loss theory or his recent policy announcement of 29 January limiting spectrum to new entrants at 4.4 MHz. The financial implication of this difference of opinion between Sibal and TRAI will be roughly Rs 12,500 crore (roughly 7 pan-India licenses x 1.8 MHz spectrum x Rs 1,769 crore per MHz).
The second and more direct rejection of Sibal's zero loss theory comes with TRAI's relative valuation of 2G spectrum vis-à-vis 3G. Sibal had contended as a part of his zero loss theory that the residual Rs 56,000 crore loss was in reality only Rs 17,775 crore since according to him "2G is one-third the value of 3G spectrum".
TRAI's experts state just the reverse: "Claims of vendors/service providers that 3G is three times more efficient than 2G can only be right if technological innovations that are available for 2G networks are not adopted. These innovations have resulted into delivery of not only similar capacity of 2G networks as of 3G but even higher".
Additionally, in a circle-wise analysis, the report concludes that, "2G value at aggregate levels is about one-and-a-half times the 3G bid, although there are inter-circle variations. 2G spectrum is slightly more valuable in case of most A category service areas."