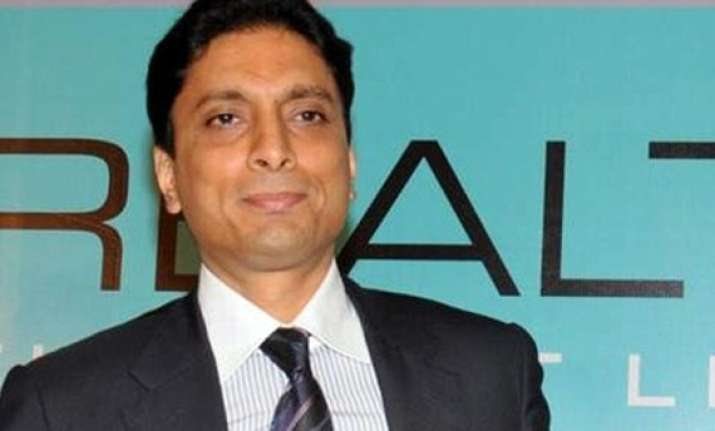 New Delhi, Nov 29: Swan Telecom promoter Shahid Usman Balwa, facing trial for his alleged role in the 2G scam, was on Tuesday granted bail by a Delhi court after the CBI chose not to oppose his plea.
 
"The bail application is allowed," said Special CBI Judge O.P. Saini, granting bail to him.
 
Mr. Balwa, who was arrested on February 8, was granted bail on the same terms and conditions as those imposed by the Supreme Court for enlarging five other corporate executives and co-accused in the case on bail on November 23.
 
The conditions imposed by the apex court include furnishing two sureties of Rs. 5 lakh each to the satisfaction of the special judge holding the trial.
 
The co-accused, who were given bail, were also asked to surrender their passports to the trial court and not to leave the country without its permission and to attend the court everyday.
 
Mr. Balwa is facing trial in the 2G case for allegedly procuring spectrum licence for his ineligible firm under a criminal conspiracy with former Telecom Minister A Raja and other government officials and by paying a bribe of Rs 200 crore to DMK-run Kalaignar TV, showing the transaction as an inter-corporate loan.
 
Earlier in the day, the CBI had told the special judge that it would not oppose Mr. Balwa's bail plea keeping in view the Supreme Court and High Court orders on bail to other co-accused in the case.
 
"As an officer of this court, considering the umbrella charges with individual charges framed against the accused, we are not opposing the bail plea at this juncture in view of the Supreme Court and High Court orders," Special Public Prosecutor U.U. Lalit had submitted.
 
Mr. Lalit said the charges framed against Balwa are similar to those against co-accused and Swan Telecom Director Vinod Goenka, who has been granted bail by the Supreme Court.
 
Mr. Balwa, along with other accused was charged for offences under section 120-B (criminal conspiracy) read with 409 (criminal breach of trust), 420 (cheating) 468 and 471 (forgery) of the Indian Penal Code and Section 7 or in alternative Section 11 read with Section 12 and 13(2) read with 13 (1b) of the Prevention of Corruption Act.
 
The Special Judge had framed additional charges under Section 193 (giving false evidence) and 120B IPC against him for creating false documents to show alleged routing of Rs 200 crore to DMK-run Kalaignar TV as loan transaction.
 
Balwa and Chandolia had moved their bail pleas on the ground of parity after the Supreme Court on November 23 granted bail to five corporate executives -- Unitech Limited's MD Sanjay Chandra, Swan Telecom's Director Vinod Goenka and Reliance Anil Dhirubhai Ambani group's executives Hari Nair, Gautam Doshi and Surrendra Pipara.
 
Taking cue from the Supreme Court order, the Delhi High Court had yesterday granted bail to DMK MP Kanimozhi, Kalaignar TV MD Sharad Kumar, Bollywood filmmaker Karim Morani and Kusegaon Fruits and Vegetables Pvt Ltd directors Rajiv Aggarwal and Asif Balwa.