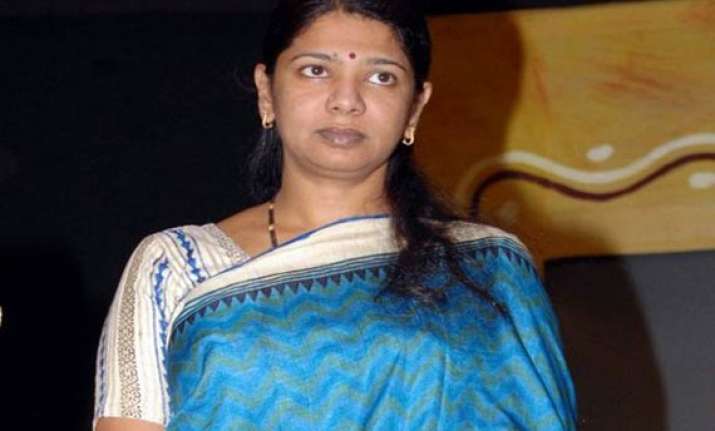 New Delhi, Nov 24 : The Delhi High Court will hear tomorrow bail pleas of DMK MP Kanimozhi and five other accused in the 2G case, advancing the hearing of their petitions from December one.

"All the bail applications would be heard tomorrow at 10.30 AM," Justice V K Shali said today.  The accused, who included former Telecom Secretary Siddharth Behura and filmmaker Karim Morani, had pleaded that their bail applications should come up today itself but the court said they will be taken up tomorrow, advancing the date of their hearing from December one.

Others whose bail pleas will be heard tomorrow are DMK-run Kaliagnar TV MD Sharad Kumar and private firm Kusegaon Fruits and Vegetables Pvt Ltd directors Asif Balwa and Rajeev Agarwal.

During the proceedings, former Additional Solicitor General Altaf Ahmed and senior advocate Sidharth Luthra, appearing for Kanimozhi and Morani respectively, submitted that the situation of their clients was akin to that of the five corporate executives, who were granted bail yesterday by the Supreme Court.

"We are either similarly or better placed in relation to the accused who have already been granted bail. If possible, please list them for hearing today itself," Luthra said.  "Don't send a wrong message to the general public that you are high and mighty," the court said while refusing to accede to their contention.

Additional Solicitor General Mohan Parasaran, appearing for CBI, cited the apex court judgement on the bail applications of the five corporate executives, He, however, did not make his stand clear on whether he was supporting or opposing their petitions.