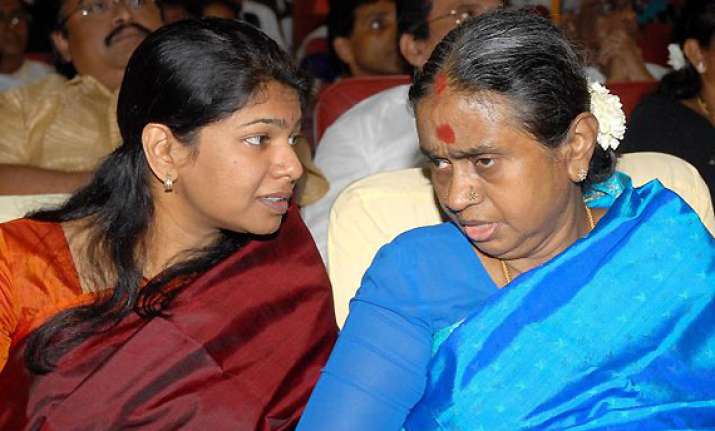 New Delhi, Oct 21:  Chennai's Chief Metropolitan Magistrate (CMM), who has been appointed as a commissioner to record the statement of DMK supremo M Karunanidhi's wife Dayalu Ammal as a prosecution witness in 2G case, has summoned all the 17 accused in the case to appear before him on October 28.
The CMM was appointed as commissioner to record 84-year-old Ammal's testimony by a Special CBI Court, holding trial in the case, in the wake of the Supreme Court's direction.
"You are hereby requested to appear before me at 10 AM on the 28th day of October, 2013...," the CMM said in the notice issued to all the accused.
The CBI today served summons to all the accused who were present during the court proceeding.
Special CBI Judge O P Saini had on October 14 pulled up the Chennai CMM for delaying the recording of Ammal's statement and had observed that it might prolong the ongoing trial in the 2G spectrum case.