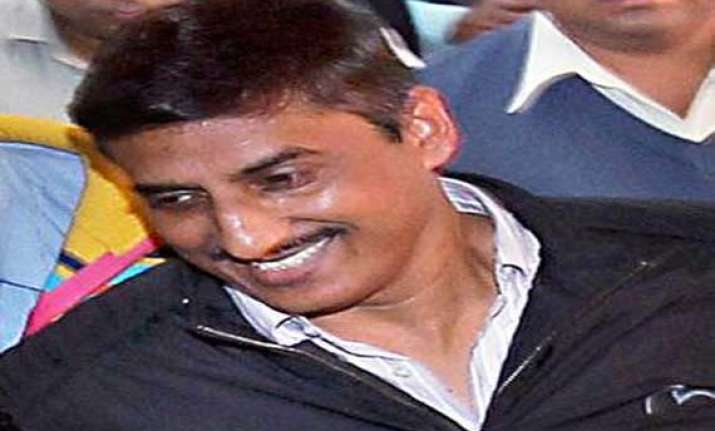 New Delhi: Former Telecom Minister A Raja's erstwhile private secretary R K Chandolia, facing trial in the 2G spectrum allocation case, today claimed in a Delhi court that he has been falsely implicated in the case by the CBI as he refused to "toe the line" of the probe agency. 
Deposing before Special CBI Judge O P Saini, Chandolia said being the private secretary of Raja, he was not involved in any decision taken by the Department of Telecommunication (DoT) and there was no allegation that he had received even a single rupee from anyone.
"This case is against me because I did not toe the line CBI wanted me to toe. My position was only of a Private Secretary and I was not involved in any decision of the department," he said.
Chandolia, whose recording of statement was concluded today, also alleged that, "I have been implicated in the case since I was working as Private Secretary to A Raja...and the CBI wanted to create a false link between him and the officers who were responsible for the actions on which the case has been framed."