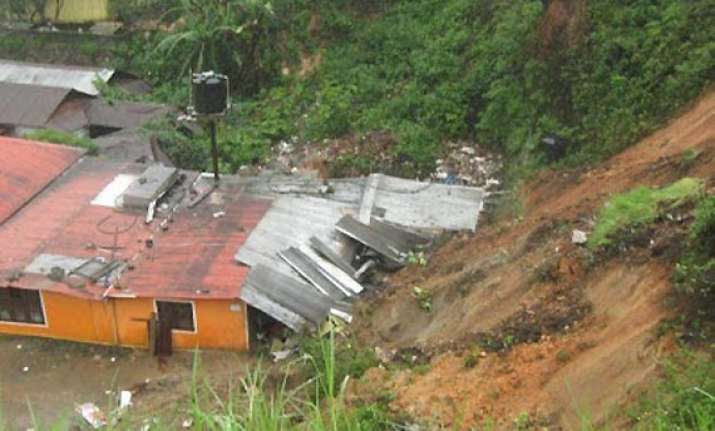 New Delhi, Aug 5: Nearly 15 people, including two foreign tourists, are feared trapped in a landslide which occurred at Chiyyapara on Adimaly - Munnar route on Monday morning. The incident occurred when a large portion of the mountain caved in on the road to the famous hill station Munnar in Idukki district.
As per the preliminary reports, five bodies have been recovered from the spot and rescue works are on at the spot. Kochi range inspector general K Padmakumar is reviewing the rescue works carried out by police, fire service personnel and the locals.
Officials said that nearly 20 to 50 metres of the road is under debris and a few vehicles on the road have been washed away in the landslide.
The rescue workers are using earth removers to clear the road. "We are not in a position to tell the exact toll at this moment. Only after removing the debris, we will get a clear picture," police officials. A team of police personnel from armed reserve camps in Ernakulam and Kottayam has been pressed into service. Kerala chief minister Oommen Chandy has called for an emergency meeting of the cabinet ministers and top government officials in Thiruvananthapuram to take stock of the situation.
The government has issued an alert to the tourists heading towards hill stations in the state.
A general advisory has been issued to the tourists to refrain from travelling to hill stations for another couple of days considering the incessant rains and possibility of land slides.