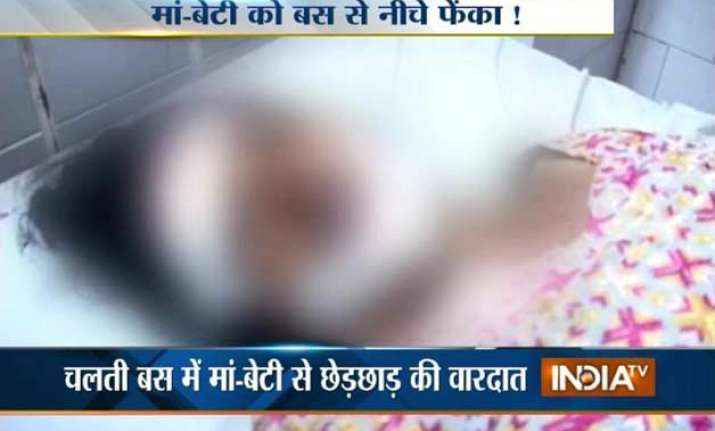 Moga (Punjab):  A 13-year-old girl died and her mother is critically injured after they were thrown off a moving bus on Wednesday by driver-conductor along with a group of men for resisting a molestation attempt.
Police have registered an FIR under section 302 and 307 and seized the bus. Driver and conductor of the bus have been arrested.
The woman Chinder Kaur, her daughter Arshdeep and younger son boarded a private bus from their village in Moga district on their way to visit a gurdwara.
After about 10 km, one passenger started misbehaving with her daughter. When the woman complained this to conductor and driver, they joined the group of men and threw the woman and her daughter out of the moving bus.
As hours passed before they could get any medical help, the teenager died on the road.
"We are investigating. We will not spare the accused," said Jatinder Khaira, a senior police officer.