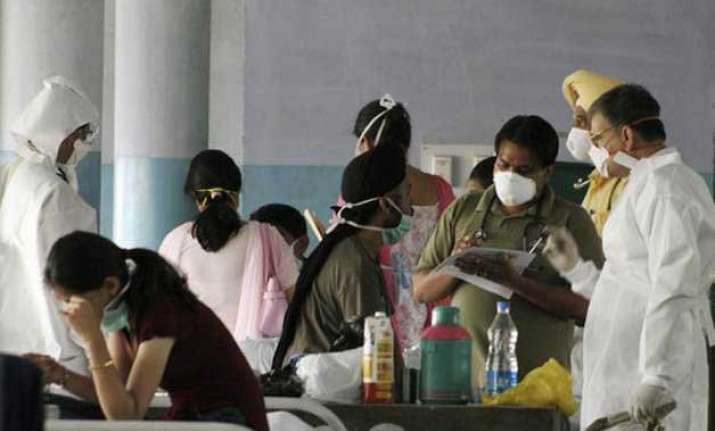 New Delhi: As many as 110 fresh cases of swine flu were reported in Delhi today taking the total number of those affected by the virus to 3,220 so far this year.  
"A total of 596 people were tested for the H1N1 influenza virus of which 110 turned positive. No fresh death has been reported today," said a senior official from the Health department.
The death toll still stands at 10.
However, according to experts, the number of cases may increase due to the current spell of rains which lashed the national capital last two days.
Health Minister Satyendra Jain yesterday held an emergency review meeting on swine flu and put all designated hospitals on alert.
"It is a favourable condition for H1N1 virus which persists in cold temperature and more people may get infected by the diseases.
There is a need to maintain personal hygiene to prevent the infection from spreading," said an expert from the Health Department.