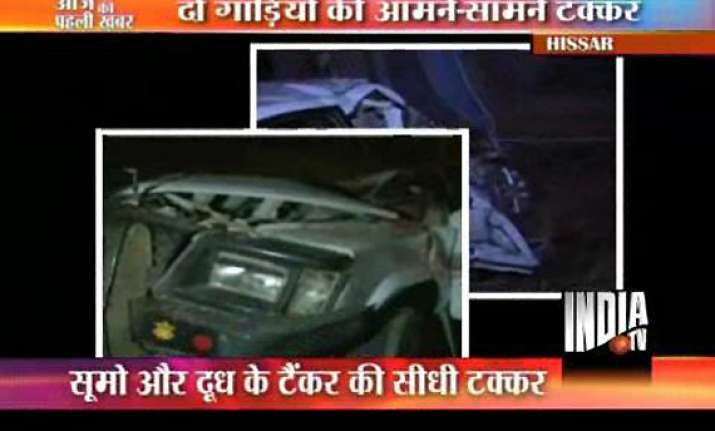 Hisar, Haryana, Oct 28: A Tata Sumo carrying 14 members of a family from Rohtak collided head-on with a milk tanker on the National Highway near Hisar on Thursday evening causing deaths of 11 persons. Most of the ten injured persons are in critical condition.

Those dead included nine members of a family, including three children and two women. They were returning from Balamba in Rohtak to their village Jagewari.

Eyewitnesses said, the crash took place as the Sumo and milk tanker vehicles tried to overtake each other and collided head-on. Meanwhile a third vehicle, a car dashed into the Sumo from the back.

Local residents  rescued the injured passengers trapped inside the vehicles and sent them to hospital.

The Hisar police took more than an hour to reach the accident spot. Police officials said, they reached late because of a huge traffic snarl caused by the accident.